Prominent tech giant Microsoft is renowned for its huge contribution to the field of software since the era of computers began. Microsoft is eminently known for its Windows OS and other apps. Besides all this, Microsoft also manufactures some of the most awesome PCs and ultrabooks. Microsoft's Surface lineup provides some of the most premium laptops and desktop PCs that even compete with Apple's Macbook and iMac. Microsoft Surface laptops are some of the best laptops and always climb to the lists of top laptops and ultrabooks with ease. Following the foldable gadget culture, Microsoft is now all set to launch a foldable tablet cum smartphone very soon.
Surface Duo Specifications: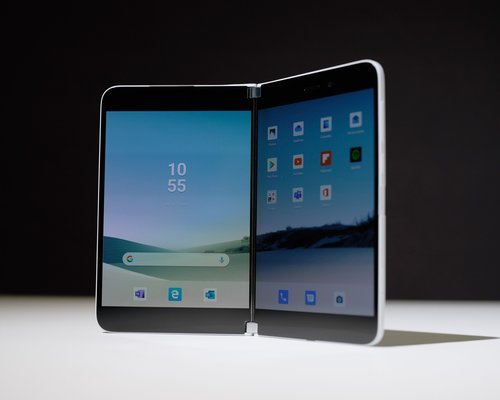 The Surface Duo is going to have two huge and beautiful 5.6 inches Screens which can later be converted into an 8.3-inch screen. The Surface Duo is going to house the very powerful but slightly outdated Qualcomm Snapdragon 855 SoC. The base variant houses a gigantic 6 GB RAM and is surely going to be a beast. It also has a storage capacity of 64 GB. The device will not come with 5G support as rumors speak which is a huge setback.
The Surface Duo will also come with a very good camera setup as promised by Microsoft. The device has somewhat larger bezels giving the device a bit outdated look. This device will be coming with Android instead of Windows and we are really excited to see how Microsft will put the user-interface to make Android feel more like Microsoft's UI.
Well, it looks like the Surface Duo is going to set the entire industry going crazy after it with its huge list of amazing features, just like the previous Surface devices did. The Surface Duo will be a great choice for people looking for something small that can also at times give them a bigger display. Content creators will definitely love this device by Microsoft. Let's see how the Surface Duo performs in the market.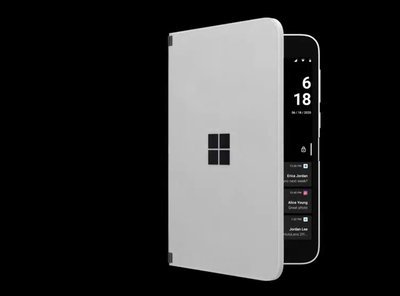 Surface Duo Price:
Talking about the price, users have been keeping a keen eye for the expected price for the Surface Duo. The device will be priced somewhere around the same as the Samsung Galaxy Fold. So, the main thing: The Microsoft Surface Duo is expected to be priced around 1,65,000 Indian rupees for the 6 GB RAM/64 GB Storage variant that will be launched in the Indian market.
Surface Duo Release Date:
The Surface Duo is scheduled to launch around 28 March 2020. Users have been waiting long for this particular device. Just like the previous Surface devices proved to be awesome, the latest Surface Duo will surely be the next-gen device. Microsoft fans are already excited about the launch of this amazing device.
Stay tuned for more updates about the Microsoft Surface Duo. Also, share this article with all those users who have been waiting for this amazing device.