Microsoft's Flight Simulator franchise is probably the longest running video game series in the history of the industry. After a significantly long hiatus, the studio is back is when another entry, Flight Simulator 2020. With the game almost at our door steps and due to be released on 18th August, we figured it would be interesting to talk about the game.
Microsoft revealed the game a few months ago and from what we know so far, Flight Simulator is going to go big on realism. Accuracy has always been the selling point of simulators. Microsoft's Flight Simulator pushes that bar further with features such as high aircraft and world quality, dynamic weather conditions and other minute quality of life features.
With the game being a "flight" simulator, its important that players receive the quality of immersion promised by the studio. Luckily, the game does not fall short in that area and provides a plethora of aircrafts and airports in the world. Thus, let's go over them and see what you should expect to see in the game.
Flight Simulator 2020 : Aircraft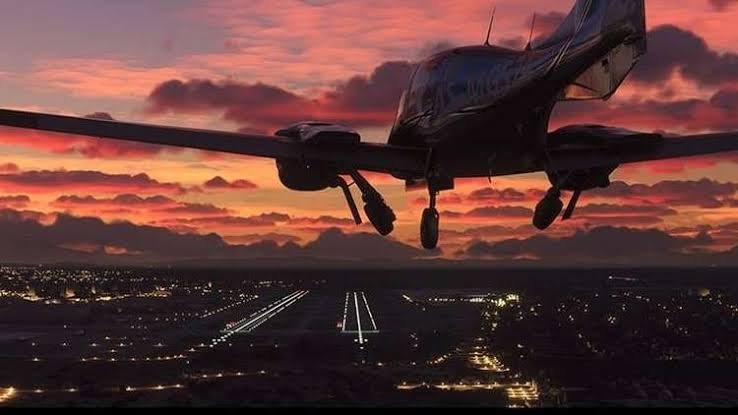 The following is the list of all the aircraft confirmed to be present in the game by Microsoft  :
A320neo – Airbus
Pitts Special S2S – Aviat
747-8 Intercontinental – The Boeing Company
XCub – CubCrafters
TBM 930 – Daher
DA62 – Diamond Aircraft
DA40 NG – Diamond Aircraft
EXTRA 330LT – EXTRA
Flight Design CTSL – Flight Design
ICON A5 – Icon Aircraft
VL-3 – JMB Aircraft
CAP 10 – Robin Aircraft
DR400-100 Cadet – Robin Aircraft
Beechcraft Bonanza 636 – Textron Aviation Inc.
Beechcraft King Air 350i – Textron Aviation Inc.
Cessna 152 – Textron Aviation Inc.
172 Skyhawk (G1000) – Textron Aviation Inc.
208 B Grand Caravan EX – Textron Aviation Inc.
Cessna Citation CJ4 – Textron Aviation Inc.
Savage Cub – Zlin Aviation
DA40-TDI – Diamond Aircraft
DV20 – Diamond Aircraft
Beechcraft Baron G58 – Textron Aviation Inc.
Cessna 152 Aerobat – Textron Aviation Inc.
Cessna 172 Skyhawk – Textron Aviation Inc.
787-10 Dreamliner – The Boeing Company
SR22 – Cirrus Aircraft
Virus SW 121 – Pipistrel
Cessna Citation Longitude – Textron Aviation Inc.
Shock Ultra – Zlin Aviation
Flight Simulator 2020 – Airports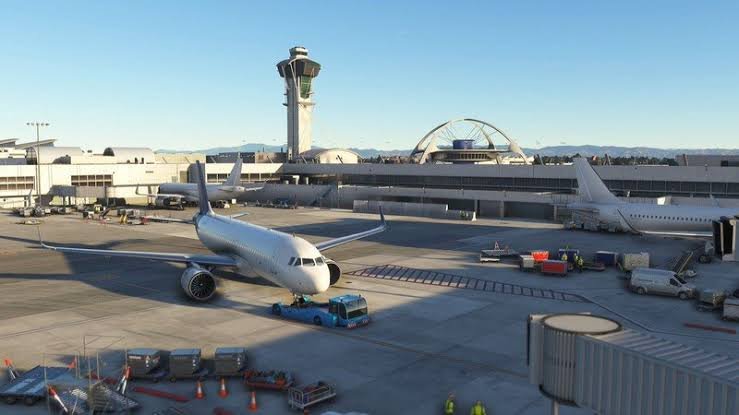 Microsoft has also captured a wide list of real life airports accurately and brought them to life in their latest entry. They are :
Aspen/Pitkin County Airport (USA)
Bugalaga Airstrip (CAMA) (Indonesia)
Chagual Airport (Peru)
Courchevel Altiport (France)
Donegal Airport (Ireland)
Entebbe International Airport (Uganda)
Cristiano Ronaldo Madeira International Airport (Portugal)
Gibraltar International Airport (Gibraltar /UK)
Innsbruck Airport (Austria)
Los Angeles International Airport (USA)
Tenzing-Hillary Airport (Nepal)
Nanwalek Airport (USA)
John F. Kennedy International Airport (USA)
Orlando International Airport (USA)
Paris Charles de Gaulle Airport (France)
Paro International Airport (Bhutan)
Queenstown Airport (New Zealand)
Mariscal Sucre International Airport (Ecuador)
Rio de Janeiro-Antonio Carlos Jobim/Gaelao Int'l Aiport (Brazil)
Juancho E. Yrausquin Airport (Dutch Saba)
Gustaf III Airport (France, Saint Barthelemy)
Seattle-Tacoma International Airport (Washington, USA)
Sedona Airport (Arizona, USA)
Sirena Aerodrome (Costa Rica)
Stewart Airport (British Columbia, Canada)
Sydney Airport (Australia)
Telluride Regional Airport (Colorado, USA)
Haneda Airport (Japan)
Toncontin International Airport (Honduras)
Billy Bishop Toronto City Airport (Ontario, Canada)
Amsterdam Aiport Schipol (Netherlands)
Cairo International Airport (Egypt)
Cape Town International Airport (South Africa)
O'Hare International Airport (Chicago, USA)
Adolfo Suarez Madrid-Barajas (Spain)
Denver International Airport (Colorado, USA)
Dubai International Airport (UAE)
Frankfurt Airport (Germany)
Heathrow Airport (UK)
San Francisco International Airport (California, USA)
Please note that it may not be possible for all these names to be available for everyone. Microsoft can lock a few of them behind a Premium and Deluxe ownership. Nonetheless, the list is wide enough to satisfy every airborne enthusiast.