Note; New updates are added at the bottom.
---
Original Post (April 15): Chinese OEM Xiaomi has grown up to become one of the largest brands in the market. Xiaomi has recently brought a couple of stunning devices. These devices have set new standards for other devices to come. This has altogether taken Xiaomi to new heights. The brand is in all its glory, releasing breathtaking phones back to back. Xiaomi also manufactures a handful of Android One devices. The Mi A3 is the latest of the A-series lineup of Android One devices. While Android One devices are known to get updates sooner than the rest, seems like Xiaomi is up to change this fact.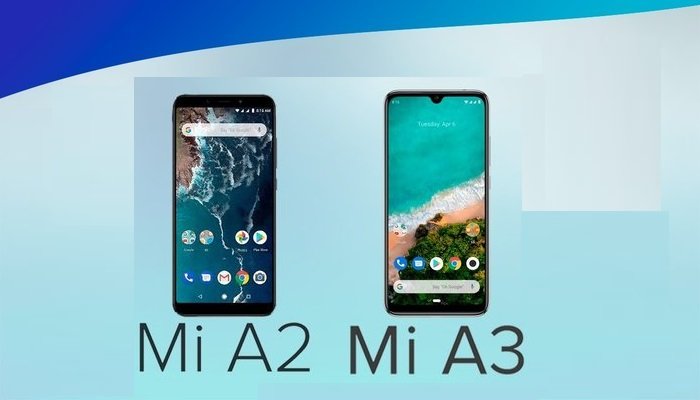 Well, things are not going well with Xiaomi when it comes to Android 10 updates for its A-series devices. Many of the Xiaomi devices have already received the Android Q update while the Mi A2 Lite and the Mi A3 still await a stable update. Xiaomi's Android Q updates for the Mi A3 has been a mess lately. This has made users getting pissed off and annoyed.
Mi A2 Lite and Mi A3 get new Android 10 updates
Mi A3 Android 10 Status:
Well, this is perhaps the third time the mi A3 is getting the Android Q update. Even after this, things don't seem to be getting along together. Xiaomi couldn't fix the bugs even after releasing two Android 10 builds and a beta build as well. Like, What is wrong with Xiaomi? The Mi A3 started receiving the Android Q update back in February, which was later pulled back due to multiple errors reported in the update. Xiaomi then also rolled out a beta update to users to be finally able to deliver a bugless update, however, Xiaomi failed miserably. The next update didn't fix the bugs rather seemed like it even caused more problems.
The update was pulled yet again. Things were not going well until a few days back when Xiaomi rolled out yet another update with the latest April security patch. Just when people started having a sigh of relief, this latest update started causing problems again. Yes, it's true. The update which rolled out a few days is causing problems in the Mi A3 units. Users reported that they are still facing the bugs and have reported some new and major problems with the update. The battery life became even worse after the update, and all the Mi A3 units were reported of excessive heating after the update.
Mi A3 Update Changelog:

Device updated to Android 10
Security Patch updated to latest April 2020
New Dark Theme
All New Navigation Gestures
Privacy controls
The OTA update is around 1.33 GB in size. This update started rolling out a few days back in many regions globally.
Some users also reported that the on-screen fingerprint keeps flickering and renders the device unusable. What was even more major for a problem is that some units were stuck on the boot screen. These devices were reported staying in a boot loop, and some were even bricked after the update. Xiaomi has allegedly pulled back this update as well as reported by some users. This confirms that rather than fixing the bugs, Xiaomi has left the Mi A3 with yet more deadly bugs. Seriously, Xiaomi needs to do something now! Else, everything that the brand has accomplished might gradually crumble.
Mi A2 Lite Android 10 Status:
The Mi A2 lite got the first-ever Android Q update a month back. Mi A2 Lite users were quite happy about the update. But, this was not the case for a longer time, and things ended up going pretty bad. Users reported facing a lot of issues with their devices. They reported a lot of bugs present in the update.
Well, one of the major bugs that worried users was the update bricking their devices. The update bricked some units and rendered them unusable. While other users reported the same issues of boot loop like the Mi A3, their devices were stuck on the boot screen forever. While Xiaomi was not able to fix the bugs in the Mi A3, it seems like Xiaomi has finally done it with the Mi A2 Lite. Xiaomi is finally rolling out a new Android 10 update to the Mi A2 Lite. Xiaomi claims that this update fixes all the bugs that were once present. Let's see if Xiaomi really pulled it off with this update.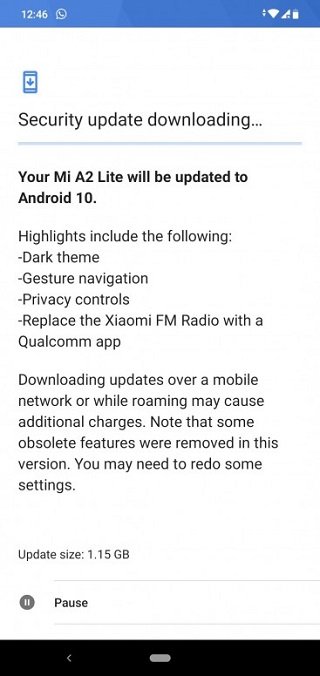 Xiaomi is currently rolling yet another update for the MI A2 Lite along with tons of new features. We get to see new features like the new Dark Mode, new navigation gestures and a lot more. The update also brings overall system improvement and optimization to the device. The update ensures a smoother performance than before. However, only some users have received the update and many have still not got the notification.
Mi A2 Lite Update Changelog:

Device updated to Android 10
Security Patch updated to latest April 2020
New Dark Theme
All New Navigation Gestures
Privacy controls
Replaced the Xiaomi FM Radio with a Qualcomm alternative app
The OTA update comes with the firmware version V11.0.4.0.QDLMIXM and is around 1.15 GB in size. The update is rolling out in phases to some units and will soon be rolled out to all the units all the regions globally.
---
So, let's wait and see if Xiaomi has done it for real this time with the Mi A2 Lite. Talking about the Mi A3, Xiaomi needs to do something real quick to do away with those bugs.
Stay tuned for further updates on the Android Q update for Mi A3 and A2 Lite. Also, share this article with all those A3 and A2 Lite owners who have been wondering about these buggy updates.
---
UPDATE : April 18
Xiaomi MI A2 Lite is now getting the Android 10 update in Israel with March security patch.
Xiaomi A2 Lite Android 10, April Security Update from Xiaomi