Valorant is an upcoming free-to-play multiplayer first-person shooter developed and published by Riot Games. The game was first announced with the codename Project A in October 2019. It is set to be released for Microsoft Windows in the summer of 2020. 
Riot Games announced the beta version of Valorant on April 7. The beta has arrived for a few regions only. Only players who are in the enlisted regions will be able to try out the beta version. According to the official statement by Riot Games, the players from selected regions will get the chance to play the beta version of Valorant.
---
---
For this, players need to watch any Valorant stream on Twitch. After this, they will get a Valorant beta key, which can be used to download and access the beta version. But, players need to stream more than 2 hours of live Twitch stream in order to increase their chances to receive the beta key.
Valorant has gathered a lot of attention recently. Popular Twitch streams have been playing Valorant for weeks, hence, creating the hype. Riot Games should have released the beta version for more regions, but it seems, developers require time for the expansion of the game.
Well, stay tuned, if you found Valorant interesting and can't wait to check out the beta version of the game. Here, we will be mentioning the steps for how to get Valorant Beta Key for any region. If your region is enlisted in the eligible region or not, these steps mentioned below will help you.
How to get Valorant Beta Key for any region –
STEP 0 –
First of all, check eligibility. Check if you are eligible to play the beta version of Valorant. Currently, 6 regions are enlisted in the official list. Only players from these regions will be able to try Valorant. Eligible regions are – Europe, Canada, United States, Turkey, Russia, and CIS regions.
---
STEP 1 –
If you are eligible, you can skip this step.
But if not, you need to establish a VPN connection. It can be done easily. To do this you just need to install any Chome extension which offers free VPN services. Simply set the location to any of the eligible regions, we have selected the United States.
---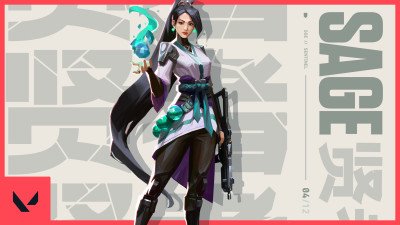 STEP 2 –
After this, you need to create a Riot account of the official website of Valorant. Well, you can visit the link mentioned below, it will direct you to the official website. Make sure you are connected to the VPN while doing this.
VISIT NOW
---
STEP 3 –
In the next step, you need to connect your Twitch account to your new Riot account. For this simply tap on "Connect your Riot account with Twitch"  button and enter your Twitch account details.
---
---
STEP 4 –
After this, you just need to verify you Riot account. For this, follow the instructions that will be mentioned on your screen.
Also, before verification, check gain, if your region selected shows United States (or any region that you selected on VPN).
---
STEP 5 –
You are almost done now. Now start streaming Valorant videos on Twitch. You need to stream any Valorant video at least for two hours to get the Valorant Beta Key.
Do Not Mute the stream, as it will be seen as null and void.
Also, you can increase your chances of getting the Beta key by watching more Valorant streams on Twitch. So, what are you waiting for? Stream right away!
---
STEP 6 –
If you are lucky enough, you will receive the beta key soon. Just wait for the notification.
By using the beta key, you will be able to download and play the beta version of Valorant.
And that's all about the guide for how to get Valorant Beta Key for any region. Let us know in the comments section below if you face any issues in setting up the app.