The highly anticipated sequel to 2018's Marvel's Spider-Man has been released, and fans can finally enjoy the game on their PS5. Set ten months after the events of Spider-Man Miles Morales, SM2 promises new suits, gameplay features, and, of course, a more fun experience than the previous two Marvel's Spider-Man titles. Since SM2 was specifically designed for the PS5, players will get to see some gorgeous visuals. Insomniac has so much faith in the game that they have even turned on Ray-Tracing by default. With such pretty visuals around, it makes sense that players would want to fully utilize their camera's capabilities. And so, this guide will help you learn how to take selfies.
The camera/photo mode feature is one of the most underappreciated aspects of modern games. Titles these days are reaching visual capabilities that would've been impossible a decade ago, and having the ability to capture these stunning visuals is something that needs to be appreciated more. As for Marvel's Spider-Man 2, countless threats lie ahead of you, so try to stop at times and enjoy the view. And also, don't forget to take some selfies to capture those memories.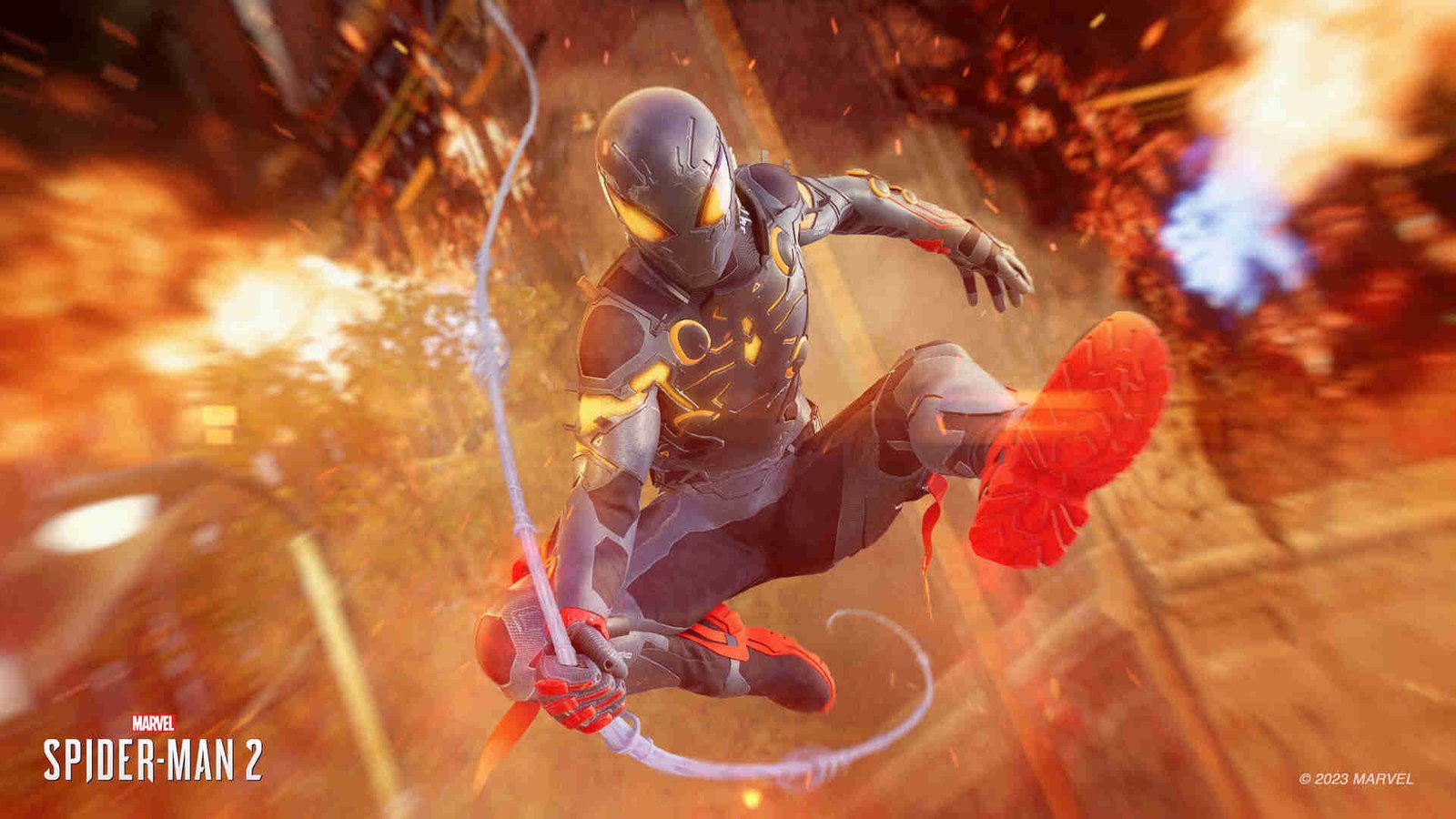 Marvel's Spider-Man 2: How to take a selfie
Unlike the first game, players don't get a standalone feature to take selfies in Marvel's Spider-Man 2. However, this doesn't mean that Insomniac has ditched this selfie thing. It's very much included in the game; you just have to do some out-of-the-box thinking.
First of all, what you need to do is open Photo Mode. To do that, just press the Options button and select Photo Mode. Once you are in Photo Mode, take a look at the CAMERA TYPE option at the top and switch it from Free to Orbit. You can now zoom in on the friendly neighborhood superhero using the left analog stick on your controller. Now, you should have successfully positioned the camera. All that's left to do is capture the photo. So, press the triangle button on the controller, which will result in the UI being hidden. Lastly, press the share button, and you will be able to successfully take a selfie. You can now enjoy taking selfies for your friends and fans in Marvel's Spider-Man 2.
It's a bummer that Insomniac decided to ditch a dedicated selfie mode, but hey! at least there's still a way to do that. The Photo Mode in SM2 comes with a lot of cool and detailed options, so keep experimenting with them if you want to take more cool photos and selfies. And if you want, you can even take a quick read of this PlayStation Blog detailing Marvel's Spider-Man 2's Photo Mode, along with some tips to get you started with it.
So, now that you are familiar with taking selfies in the game, why not check out what Insomniac has been doing with their next project, Marvel's Wolverine? And as always, don't forget to bookmark DigiStatement for more guides like this. Also read: Will Spider-Man 2 game release on Xbox Series X & Xbox One in 2023?