Marvel's Spider-Man 2 is the latest PlayStation-exclusive title of 2023. Released alongside Nintendo's own Super Mario Bros. Wonder, both titles have successfully far exceeded fan expectations. SM2 was a long-awaited title for Spider-Man fans, and now that it's finally here and receiving great reviews, the hype around Insomniac's upcoming Marvel's Wolverine has increased twofold. Now, with SM2 being such a new release, there are certain things that some will need help with. And this guide in particular will help you learn how to change languages in the game.
Considering Marvel's Spider-Man 2 is a first-party title from Sony, players have a lot of expectations from the game. And this isn't limited to the gameplay side of things. There are also expectations around other features like accessibility settings and, of course, languages. So, how do you change language in SM2? What are the supported languages for the game? All this will be explained in the guide below.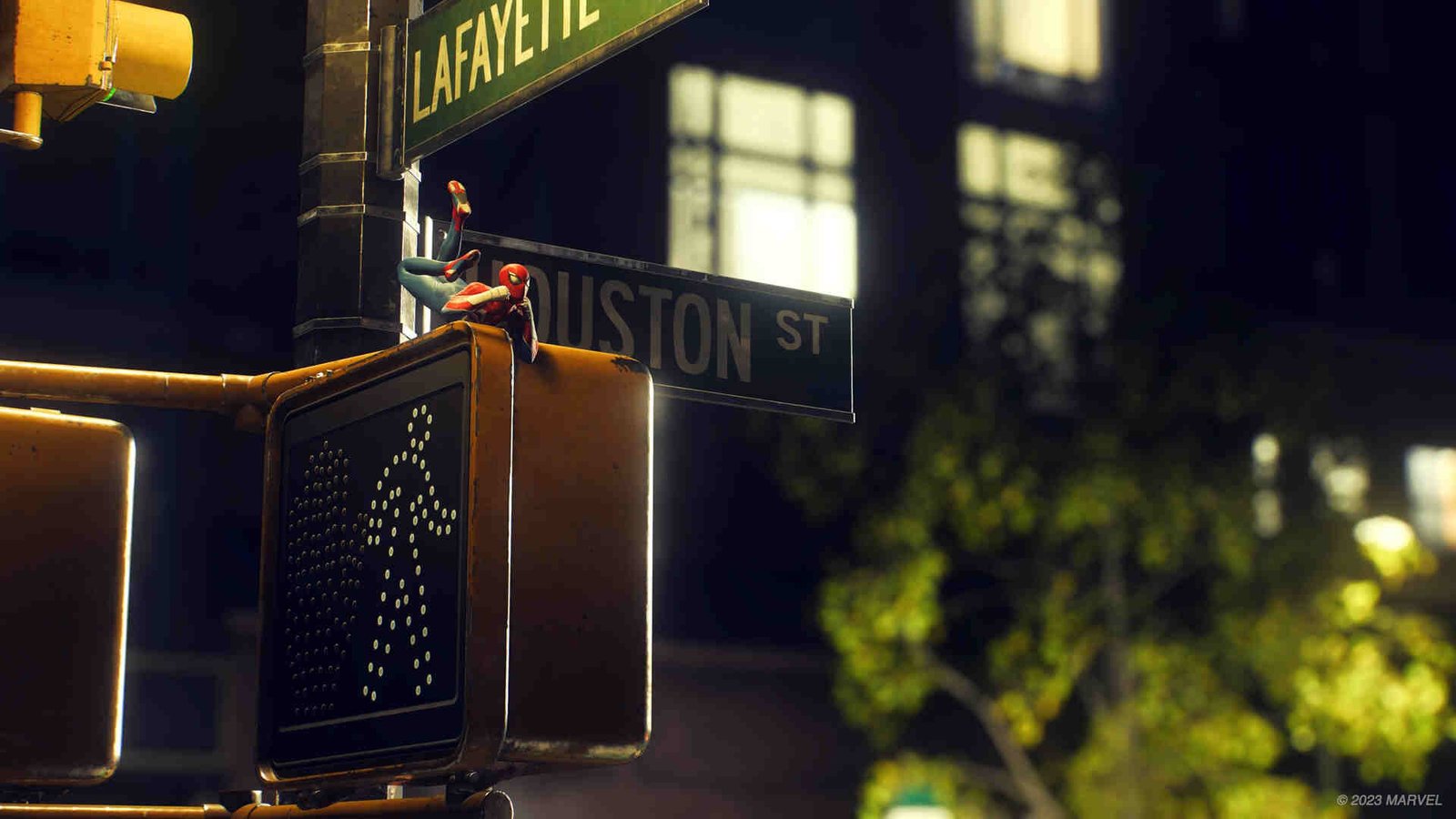 Marvel's Spider-Man 2: How to Change Language (PS5)
Changing language in Marvel's Spider-Man 2 is a bit different since the game doesn't have a way to do that internally. But it's still doable. Essentially, what you need to do is head back to the Home Screen of your PS5 and select Marvel's Spider-Man 2 from there. Now, press the Options button and then select Manage Game Content. You will now find yourself on a new screen with all the supported and installable language packs available for the game. Once everything's downloaded and installed, delete the language pack that you will not be using, and then restart your console. Now, launch the game and enjoy Marvel's Spider-Man 2 in whatever language you have chosen. In case your in-game UI is stuck to a particular language and you want it to match your desired one,
Get to the PS5 Home Screen and select Settings (cogwheel icon).
From the options presented, select System > Language.
Take a look at the right side of the screen and select Console Language. Now, set the system language to whatever you want.
Restart the console and enjoy SM2.
Language Support
When it comes to language support, some games have full support, as in both audio and text, while others have partial support. So, to better understand which languages are supported for both Text and in-game Audio/Voice, take a look at the table below –
| | | |
| --- | --- | --- |
| In-Game Language | Text | Audio/Voice |
| Vietnamese | Supported | Not Supported |
| Turkish | Supported | Not Supported |
| Thai | Supported | Not Supported |
| Swedish | Supported | Not Supported |
| Spanish (LATAM) | Supported | Supported |
| Spanish (Cast.) | Supported | Supported |
| Russian | Supported | Supported |
| Portuguese (Portugal) | Supported | Supported |
| Portuguese (Brazil) | Supported | Supported |
| Polish | Supported | Supported |
| Norwegian | Supported | Not Supported |
| Korean | Supported | Not Supported |
| Japanese | Supported | Supported |
| Indonesian | Supported | Not Supported |
| Hungarian | Supported | Not Supported |
| Greek | Supported | Not Supported |
| German | Supported | Supported |
| French | Supported | Supported |
| Finnish | Supported | Not Supported |
| English | Supported | Supported |
| Danish | Supported | Not Supported |
| Czech | Supported | Not Supported |
| Chinese (Simplified) | Supported | Not Supported |
| Chinese (Traditional) | Supported | Not Supported |
| Arabic | Supported | Supported |
| Italian | Supported | Supported |
| Dutch | Supported | Not Supported |
Now that you've successfully learned how to change language in the game, why not try Marvel's Guardians of the Galaxy on the Steam Deck? For more guides and info on Marvel's Spider-Man 2, follow DigiStatement. Also read:  Marvel's Spider-Man 2 Release Date for PC: When is it coming out