To celebrate the official launch of "Marvel Snap" on the PC platform, a special reward event has gone live in the game. During this event period, players have the opportunity to unlock a special in-game variant known as "Mech Devil Dinosaur". Now, here lies the issue: there are some players who have not received this variant even after launching Marvel Snap on their PC. So, in this article, we will be sharing some information on this issue and share workarounds for it.
Due to this bug, players who logged into "Marvel Snap" on the Steam client are not receiving the PC Launch reward, and there has been quite some confusion related to the procedure for claiming it. Despite logging in, players did not find the reward in their inbox. Now, since you clicked on this article, you too are looking for a fix to this bug so that you can receive the Mech Devil Dinosaur variant. If so, continue reading until the end for more details.
Marvel Snap Mech Devil Dinosaur Variant Not Received Issue: Is there any fix yet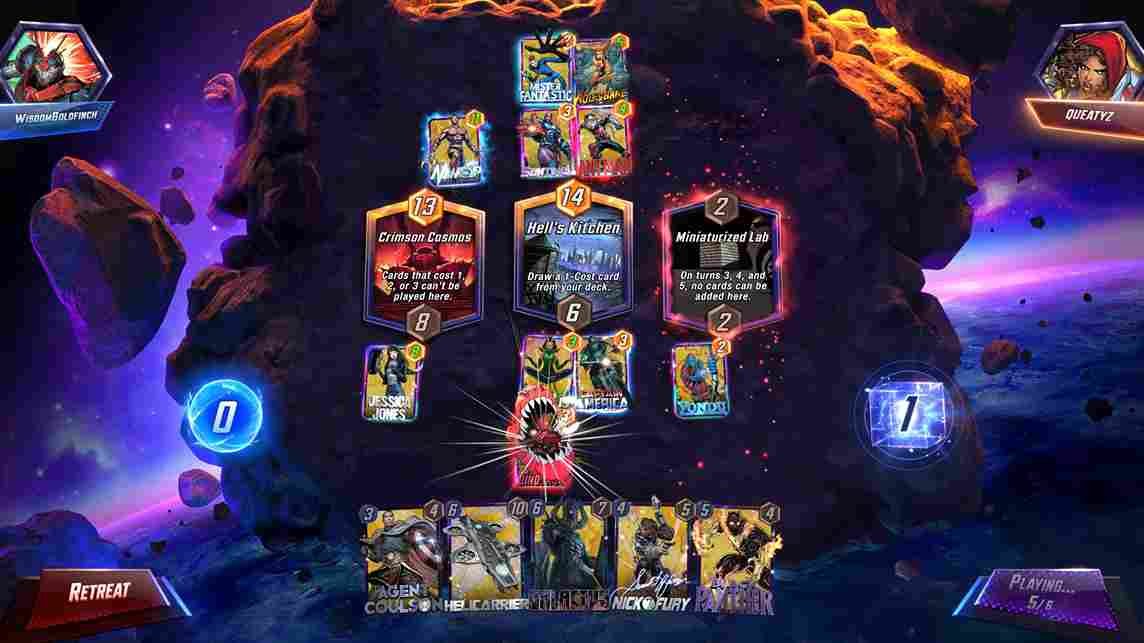 It has been reported by many that the problem arose from certain DNS blockers preventing the game from accessing the necessary servers for reward distribution and news notifications. This resulted in players not receiving the PC launch reward despite logging in. So, while there is no official fix for this issue, at least not at the time of writing this article, there are some workarounds for you to try that have fixed the issue for a number of other players. That said, let's now get right into it.
Check Filters and Security Settings
Some players suggested that certain DNS blockers, like Pihole or Adguard, might be causing the issue by blocking certain domains related to the game's rewards and news. To resolve this, whitelist specific domains in the DNS blocker settings, such as
@@||events.backtrace.ioimportant
events.backtrace.io
By doing so, the game might be able to access the necessary servers to provide rewards and news notifications.
Change the Network or Disable the DNS Blocker
For players who were unable to receive rewards due to DNS blocking, a workaround is changing the network or temporarily disabling the DNS blocker. Some players reported success by disconnecting their PC from their home Wi-Fi and using mobile data or connecting to a different network to access the rewards. If you are using a DNS blocker, try temporarily disabling it and see if the rewards become accessible in the game.
Verify Account Linking
Players also need to ensure that their Steam account is properly linked to other accounts (e.g., Google, Twitch) to enable rewards. So, make sure that the Steam account is linked to the relevant accounts, like Google Play and Twitch. Visit the official "Marvel Snap" website to link accounts as required. Verify that all account linkages are correctly set up, as this might affect the reward distribution process.
Contact Support
It's important to note that technical issues can vary, and what works for one player might not work for another. These workarounds are meant to provide potential solutions to the problem, but players may need to explore different options based on their individual circumstances. If the issue persists, seeking assistance from the game's support or community forums could be beneficial. So, consider connecting to the game's official support team and sharing the issue with them for better assistance.
Well, that is all the information we have on this matter. We hope it was insightful. Now, for all your gaming-related queries, make sure to visit DigiStatement daily. Why? Well, we share guides and tutorials on all the latest games. Read more: Armored Core 6 (AC6) Fires of Rubicon: How to change/alter Pilot Name