In every game across every platform, accessibility is a key concern these days. With every game that comes out, developers focus on how to include more and more players from different backgrounds. Perhaps the oldest feature to increase the inclusivity of a game is the ability to change the in-game language. Of course, this is even truer for recent games. Marvel Snap is one of the finest card collectible games of late, and with the growing fanbase this game involves, changing the in-game language has become a common concern. Marvel Snap isn't particularly a new game per se. It was released in October 2022 for Android and iOS users, along with an Early Access version on PC. However, the full release of the game's PC port went live only recently, on August 22, 2023, sparking the game's popularity once again. Anyway, coming back to the topic of this guide, if you want to know how to change language in Marvel Snap, keep reading this guide until the end to find out.
Beyond everything else, a game is supposed to bring joy and excitement to the players. When you sign in to a game and try to dive deeper into the experience, having fun is usually the main concern. This means we also look forward to playing the game in the language we're most comfortable with. For this reason, it becomes imperative that players have a clear understanding of how to change the in-game language. With the PC port of Marvel Snap's full version being released, some players haven't figured it out yet. This is why we've shared the steps involved in changing the language in Marvel Snap. So, without further ado, let's see how to carry out this task in the game.
How to Change Language in Marvel Snap?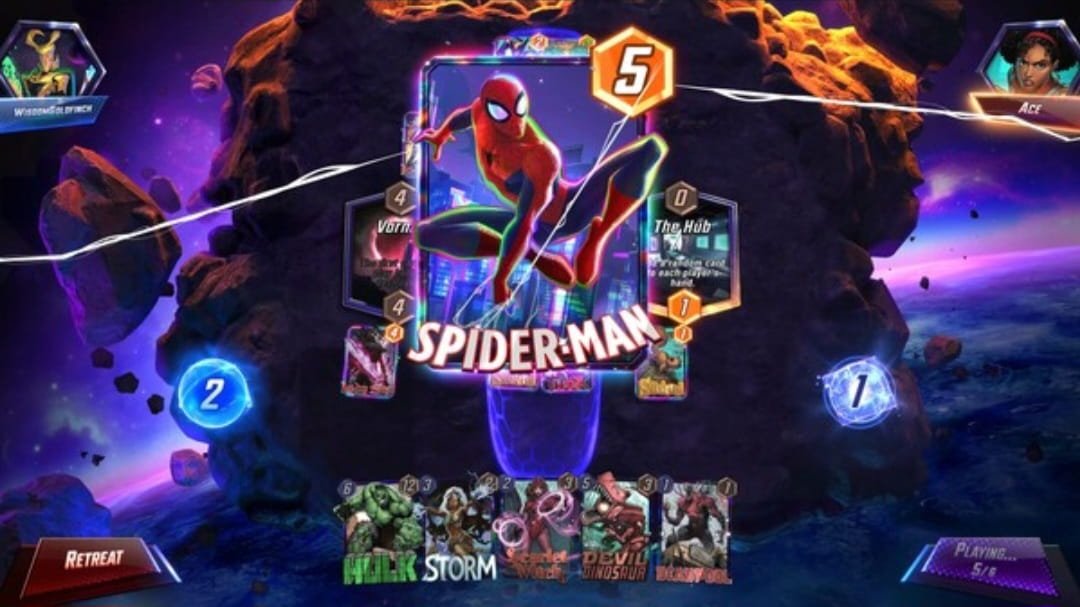 Keeping player preference as a priority, Second Dinner Studios has put in extensive work on the language selection part. The game offers 12 different languages that players can choose from for the interface. These are:
English
French
Italian
German
Spanish
Japanese
Korean
Portuguese (Brazil)
Simplified Chinese
Spanish – Latin America
Thai
Traditional Chinese
Indonesian
Of these languages, only six support full in-game audio. These are English, French, Japanese, Korean, Spanish – Latin America, and Traditional Chinese. So, now that you know your choices for the in-game language, let's see how to change it. Well, the steps are pretty easy.
Launch the game and visit the main menu.
Now, look for the gear icon. You can find the gear icon in the top-left corner of your screen. This is basically the in-game Settings menu. Click on this icon to access the Settings.
In the Settings menu, you'll find an option that says "Download all assets". Under this option, you'll gain access to the various in-game languages that you can download and then apply. So, open the drop-down menu and select the language of your choice.
So, this is how one can change language in Marvel Snap. Hopefully, you'll find this article informative. If you want to find out how to change your avatar in the game, click here. And for more such gaming-related content, keep visiting DigiStatement.