Mario Strikers is coming back! This reboot of the classic game is coming out on 10th June 2022. Mario Strikers is often regarded as one of the best Mario games that have come out of that universe. Finally, it is making a comeback after so many years with the new Mario Strikers: Battle League.
From what the trailers have shown the game looks amazing. There are new features to explore and the entire experience just looks very polished and enjoyable. And with a new 5v5 game comes a whole cast of fan-favorite characters. Now, Mario Strikers: Battle League currently has 10 playable characters and today we will be taking a look at all of them.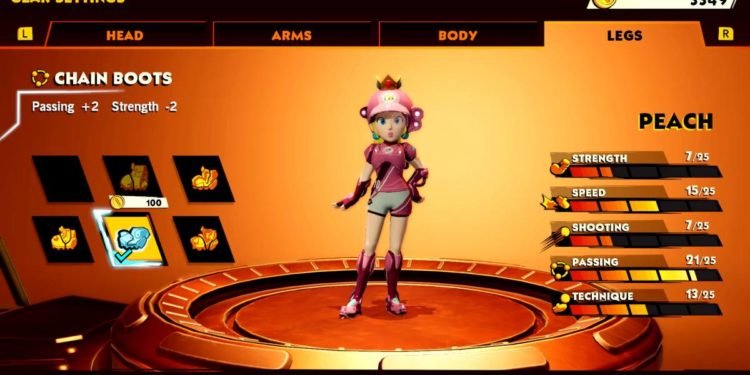 Mario Strikers: Battle League Characters List
Well, a lot of fan favorite characters are making an appearance in Mario Strikers: Battle League. And, today we will be checking them out. So, let's get straight to it
Mario – He is perhaps the most recognizable character in gaming history. And in Mario Strikers: Battle League Mario is an all-rounder that can do it all with his excellent techniques.
Luigi – Out from the mansion and into the field, here comes Luigi. In this game, Luigi is an excellent playmaker that can make amazing passes with his technical prowess.
Bowser – The only thing Bowser is going to be kidnapping here is the game from the hands of your opponents. With his unmatched shooting ability and physical prowess, Bowser is a machine on the offensive end.
Peach – This time around Princess Peach won't be the one who needs a savior. With her lightning-fast speed and exceptional technique, she is going to be a nightmare to guard.
Rosalina – This character is a technical wonder as said by Nintendo. And, she can also "bend it like Beckham". So, good luck trying to keep her shots out of the goal
Toad – Toad has been stepped on long enough. He is now on the counter-attack (literally). Boasting an amazing rating in speed Toad can turn offense into defense within seconds.
Yoshi – Ah yes, our favorite character from the animal kingdom. Yoshi can attack and has exceptional playmaking skills that make him a must-have for every team.
Donkey-Kong – He's back and this time he'll be throwing more than just barrels. With his primitive strength and amazing passing ability, he's a true threat on the defensive end.
Wario – Wario, or the buff Mario with herculean strength. He can do it all on the field and will be an asset for every team in the game.
Waluigi – He's quick on his feet and precise with his tackles. Good luck trying to get past him on defense.
Conclusion
And, that concludes our Mario Strikers: Battle League characters list. Visit Digistatement for more information. Thank you for reading!