Mario Golf Super Rush is developed by Camelot Software Planning and was released for the Nintendo Switch on June 25th, 2021.
The game is the 6th installment to the Mario Golf series and a part of the larger Mario Franchise, it consists of currently 18 playable characters from the Mario verse. The game can be purchased for 59.99$
Though the mixed response from the fan base regarding the game, many have already begun to wonder when Mario Golf Super Rush 2 might be released.
Mario Golf Super Rush Update
Upon release, the game had received somewhat of backlash from the community due to the lack of content to justify the price tag attached to it.
60$ did not seem like a justified amount for the game, however, developers did mention that they will be rolling out free DLC updates for the game.
Almost a month later, the first free DLC pack has arrived for the game, it brings with it a new playable character, course, and game mode.
Toadette gets added to the character roster in Mario Golf with her speed and accuracy being an advantage on the course and her two abilities the "Super Pickaxe Stinger" which blasts through the course pushing away balls in its path and also "Turnip-Toss Dash" which allows Toadette to quickly run past her opponents while throwing turnips all around.
A new 18 hole course has also been added to the game, "New Donk City", the scenery of which may seem familiar to some of the older Mario Golf players.
The final part of the update includes the new ranked game mode, a competitive mode where players are matched against other players online and can earn in-game rewards.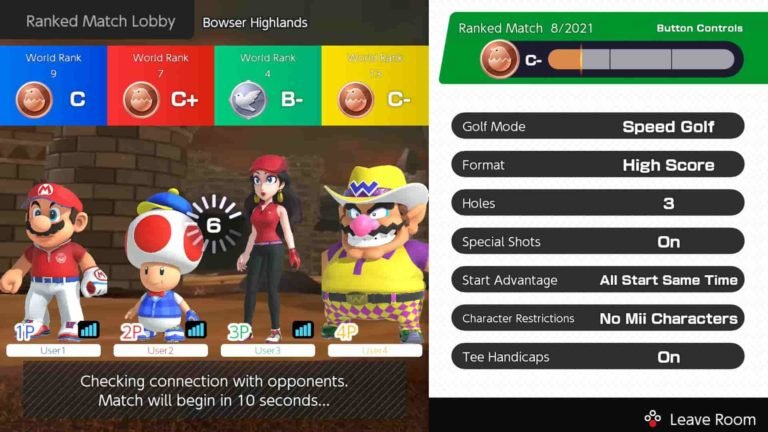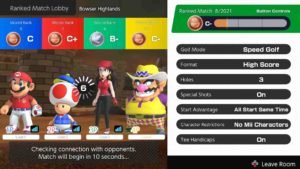 Mario Golf Super Rush 2 Release?
Debating and predicting as to when Mario Golf Super Rush 2 may be released is quite unnecessary as of now since Mario Golf Super Rush was just released on the 25th of June and still has many more DLC updates to be released for their player base.
The official developer team for the Mario Golf series has not made any slight indication regarding a new game as of now, for players who are eagerly waiting for the next Mario Golf game, all we can suggest is to sit tight as there is no clear pattern between releases nor any information regarding it.
Hence,  a prediction regarding the release of Mario Golf Super Rush 2 cannot be made as of now.