Mafia is one of the franchises that rivals GTA games in terms of storytelling, fleshed-out protagonists, and open world. While the third game didn't receive much success, the remake of Mafia 1 did and saved the franchise. 2K Games apparently is working on Mafia 4 which still remains a mystery, however, we've siphoned clues and have a good idea of what it will be like. Are you curious about the new Mafia game and want to know every detail? Continue reading the article to know every detail about Mafia 4 and when's it coming out.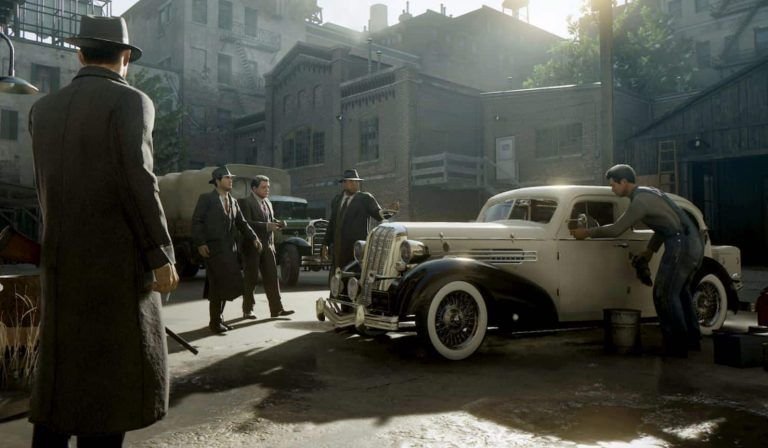 Mafia is one of the underrated franchises that deal with more mature themes and brutality better than GTA games. Every game in the series executes this aspect very well. If we're talking about the gameplay, it holds up very well in terms of open-world driving, fun activities, combat, and visual fidelity. Each game has different protagonists with their own charm and personality, who are well written. The little attention to detail in the Mafia games is astounding, along with great music that captures the atmosphere. Overall, it's a great series that holds infinite potential that 2K Games take pride in developing.
Is Mafia 4 coming?
While the absence of Mafia 4 was greatly missed at the 2022 Gamescom event, one thing that we're excited about is that the new game is currently in development. One of the core staff of Hangar 13, Roman Hladik confirmed this in the official Q&A on the game's official website. Sadly he didn't share crucial details of the next mafia game like the protagonist, setting, or plot. Only time will tell what Mafia 4 will look like and if it'll exceed the expectations of the Mafia 1 remake. One thing we can expect is that the new Mafia game will be utilizing Unreal Engine 5 to deliver the finest details and immersion.
A new Mafia game is in development at Hangar 13https://t.co/KKeelMqY6S pic.twitter.com/uiuwOg9Adp

— Nibel (@Nibellion) August 29, 2022
Release Date of new Mafia game
Unfortunately, we don't have any idea when the next Mafia game will come out. Given that it's currently under development, it will be a while before we see any trailers of Mafia 4. We can expect the official announcement of the next game in 2023 or later if things progress smoothly. We'll update this article ASAP as soon as we get an official release date of the fourth Mafia game.
We hope that you enjoyed reading this article, stay tuned for more updates about Mafia 4, news, and more at Digistatement.