Grand Theft Auto is one of the most recognizable games ever made. It is so popular that people are still playing it years after its launch. GTA 5 is a marvel and a testament to the creative genius of Rockstar Games. The level of detail that was put into this game is still immense by today's standards. Wheelies are one such example. In this game, you can pull off very cool wheelies. These wheelies can be pulled off with both, bikes and cars. In this article, we are going to be taking a look at how you can pull off a wheelie in GTA 5.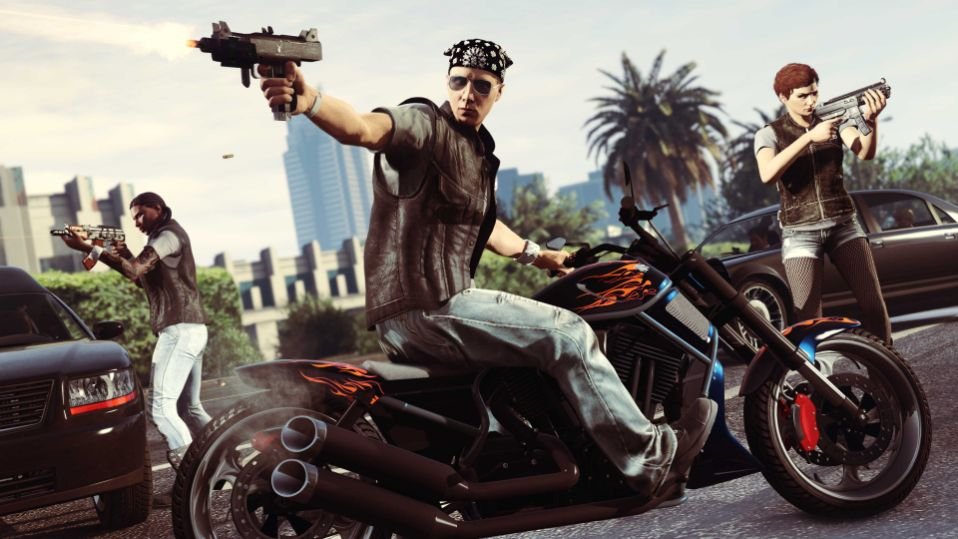 A wheelie is a term used to describe driving a vehicle using just the rear wheel(s). It is common knowledge that most bikes in-game can perform this function. However, it may surprise you to know that cars too can perform this wheelie. Unfortunately, car customization in GTA is limited to the exterior and is for the most part, cosmetic. Detailed engine and torque upgrades are not available in-game. In order for a car to do a wheelie, it must have an immense amount of torque that will push the car while also being light enough for the front end to rise off the ground.
GTA 5: How to do a Wheelie?
GTA 5 physics is pretty realistic, even for vehicles (there are exceptions like air control). Therefore, the only cars that can successfully perform a wheelie in-game are muscle cars. A stock muscle car can also perform a wheelie but for best results, you should max out the engine and turbo upgrades to the car. Doing a wheelie in-game is also pretty simple. With enough practice, you can be very consistent with them. As an added bonus, if you pull off a long wheelie, it will give you a massive acceleration boost in-game.
In order to do a wheelie with a bike, you can follow these steps;
Get a fast bike that is not a chopper. (Bikes like the PCJ 600 are ideal)
Use the keybind to lean back when at speed.
Your character will pull off a wheelie.
In order to do a wheelie with a car, you can follow these steps;
Get a muscle car.
Head to the road.
Hold the handbrake (e-brake) and the accelerate key at the same time.
Release the handbrake. Your car will do a wheelie.
If you release the accelerate key for a brief moment and press it again, you can do a long wheelie.
Longer wheelies take practice but are your best friend in a drag race. If you found this article helpful, please visit us at DigiStatement for more articles just like this.