Madden NFL 24 is getting ready for its full release, but players who have early access to the game are running into a very common error. They are not able to hear any in-game sounds while playing. Since you clicked on this article, you too are probably facing the same error. Well, let's see if a fix is available for this issue.
Football is most fun when you have thousands of fans cheering for your team and the commentators screaming at the top of their lungs at crucial moments. But that seems to be a rare privilege for some players of Madden NFL 24, as due to an unknown bug, the in-game audio just stops working properly. Well, if you are encountering the same issue, read along as we have shared some potential workarounds to fix it.
Madden NFL 24 No Audio/Sound Not Working Issue: Is there fix yet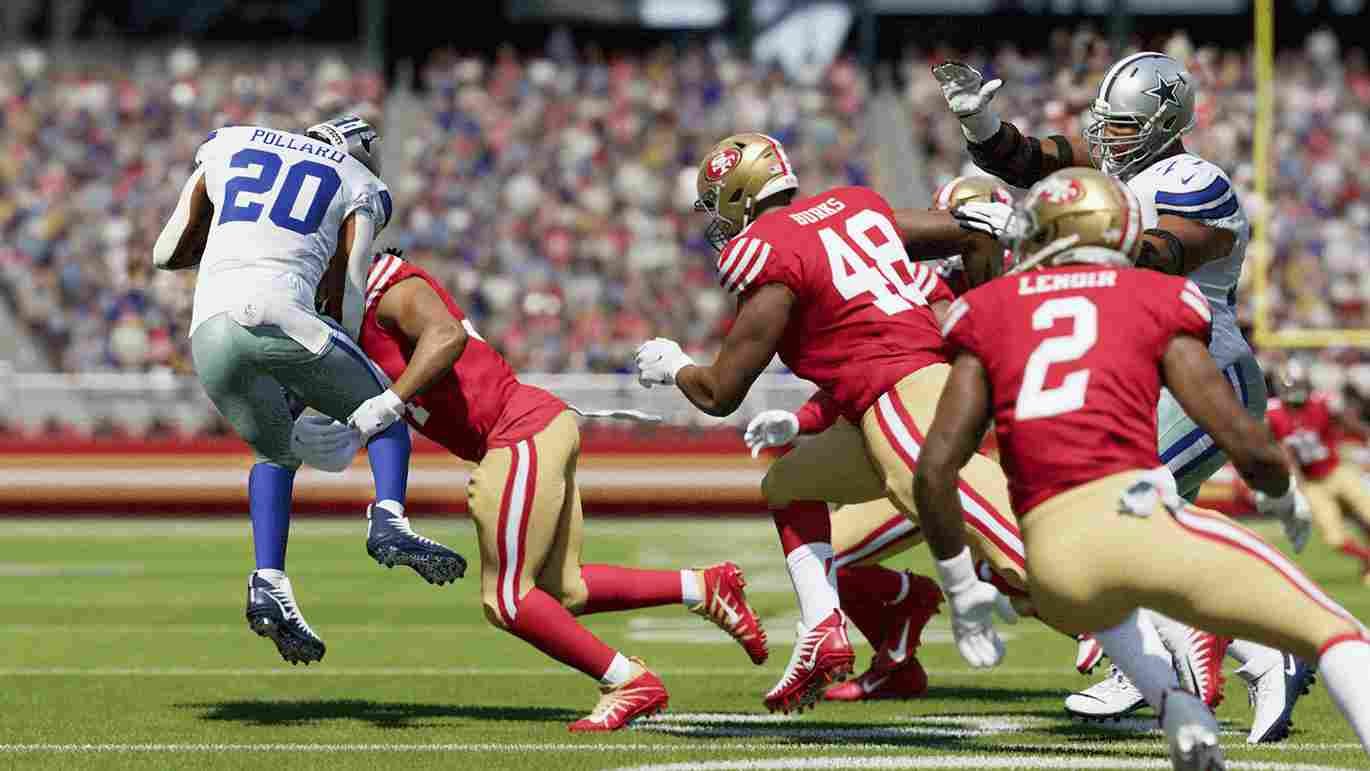 Unfortunately, as of writing this article, there is no official fix for this problem. All you have right now are some potential workarounds. In the absence of an official fix, these potential fixes are your best shot at trying to fix this audio issue in Madden NFL 24.
Restart
Well, like with any error, what you should do first is close the game and restart it. To take it a step further, you can also try restarting your PC. This has solved the problem for multiple players, and you can see if it works for you.
Check Volume Mixer
Open the volume mixer by right-clicking on the speaker icon in the bottom right of the taskbar. Or you can simply type "Volume Mixer" in the Windows search box. With the game still running in the background, make sure the game's sound is set to an appropriate level in the Volume mixer settings.
Select the Right Audio Device
Just like in the previous workaround, right-click on the speaker icon in the bottom right. After this, click on "Open Sound Settings". In the menu that opens up next, ensure the correct audio device is selected. For example, if you are using headphones, select "headphones" as the output device.
Install/update Audio Driver
As you might have known, keeping the drivers up-to-date of your audio devices is absolutely necessary to get rid of such issues. So, to check if there are any updates available for your audio device, open Device Manager and expand the Sound, video, and game controllers option. Now, right-click on your audio device and select "Update driver". Choose the Search automatically for drivers option. After the drivers are updated, launch the game and check if the issue persists.
Set Sound Sample Rate
To address the no sound issue in Madden NFL 24, try changing the sound sample rate of your primary audio device. To do this, open Control Panel, go to Hardware & Sound, and select Sound. Right-click on your audio device, choose Properties, go to the Advanced tab, set Default Format to 24-bit 44,000 Hz, click Apply, and then OK. If the problem persists, follow the same steps and set the format to 24-bit, 48,000 Hz. Launch the game to check if the issue is resolved.
Disconnect Controller/Microphone
If you have a controller or any external device connected to your PC, disconnect them and then launch the game. It sounds peculiar, but this is an effective workaround. Once the game is running, reconnect the controller if the audio issue has been solved. This also applies to an external microphone if you have one plugged into your system.
Disable Internal Microphone
You can even try to disable the internal microphone in order to solve this audio issue. Doing this is simple; all you have to do is open the Sound Control Panel and head to the Recording tab. After that, right-click on the microphone and disable it.
Turn Off Spatial Sound
This is another fix that you can try to solve the audio issue in the game. To turn off Spatial sound, just open the Control Panel. Go to Hardware and Sound > Sound. Right-click on your audio device and go to the Spatial Sound tab. Here, make sure that the Spatial Sound option is turned off.
Disable Oculus or Voice Meter Audio
To disable Oculus or Voice Meter audio, open the Sound Control Panel. Disable any Oculus or Voice Meter devices under both the Playback and Recording tabs. After disabling it from the Control Panel, open the Device Manager by searching for it in the Windows search box, and disable Oculus or Voice Meter Audio from there as well.
Disable Hands-Free Telephony
To do so, you need to open Control Panel, then head to Hardware and Sound > Devices and Printers. Now, right-click on your speaker and go to Properties > Services. Here, uncheck "Hands-Free Telephony" and apply the changes.
Wait for the Day 1 patch
Instead of reinstalling the game, it would be wiser to wait for the full release of the game, which is likely to bring an update/patch that might solve this and a host of other issues. With the full release just around the corner, waiting should not be a big deal.
And that is all we have to share on fixing the audio issues in Madden NFL 24. We hope this guide was informative. For more guides like this on all the latest games, make sure to stay tuned to DigiStatement. Related read: Madden NFL 24 "Game Failed to Launch" error: Is there any fix yet