Ludo King is a free mobile game that was developed by Indian Studio Gametion Technologies. This game is available in Android, iOS, and Windows-based devices. Fun fact, Ludo King as the No.1 game under the Top Free Games section. IT massively rose to popularity within three years of launch and especially in countries like India, where Ludo has been popular since childhood for a lot of people.
The sad news is Ludo King servers have been down for a while now. The officials have stated that they have been tirelessly working to optimize and make it available for as many people as possible. But the current status is, Ludo King is unavailable to play. Check the link below to read our full-fledged article on the Ludo King server problem. But we have found some of the alternative games that can be the closest to Ludo and competitive abstract games that can help you kill time while quarantine and be a suitable replacement to the Ludo King.
---
---
Ludo Club – Fun Dice Game
Ludo Club is developed by MoonFrog and has a 4.6-star rating on Play store. This game is available in Play Store as well as the iOS App Store. Ludo Club has been listed in the Top 5 Best Free Games. The file size of this game is only 30 MB, and the developers also claim that the game consumes very little data when played online.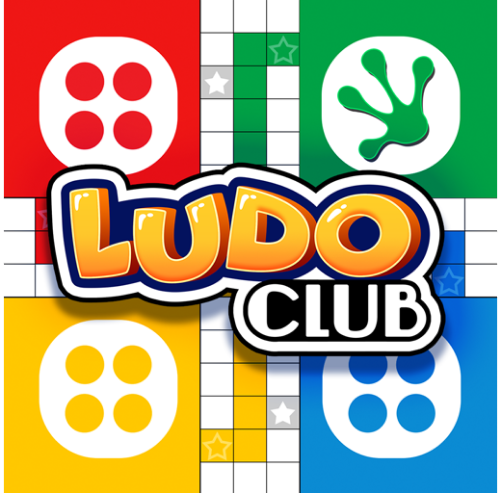 Ludo Club can be played along with friends and family. You can send invites on Facebook and WhatsApp and get your entire gang engaged! Fun fact, Ludo Club has better ratings than Ludo on Play Store.
---
Ludo (by Yarsa Games)
As mentioned above, Ludo is developed by Yarsa Games. Though the graphics are minimal in this game, which is obvious due to the file size being just 14 MB, the game has a decent 4.3 stars rating in the play store. Ludo has been listed in the Top 3 Free Games, and it is available only in Play Store. But you can still download the game for the desired device irrespective of the OS as the APK version of this game is across the internet.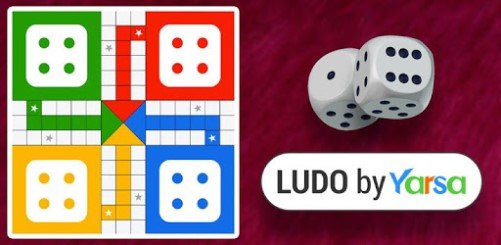 Ludo can be played offline and the game features only a single dice format. You can find both a single-player and competitive mode in the game. It is free to play and join with family and friends.
---
Ludo SuperStar
Ludo SuperStar is probably the best alternative for Ludo King. Some might even say that Ludo SuperStar is the best in the category as it has a strong rating. The app is available both on the Play store (with 4.2 stars rating) and on iOS App store (with 4.5 stars rating). This game is listed #2 in the Top free games section. The file size of this game is around 25 MB, and the graphics are excellent.
The game has a couple of Ads in between but doesn't seem to disturb much. Ludo SuperStar can be played offline, and online version consumes a very limited amount of data. You can also play cooperative, single-player, and competitive modes in this game.
---
Ludo Talent – Super Ludo Online Game
Don't just go by the name as Ludo Talent can be played offline too. Developed by Bigo Entertainment, Ludo Talen is listed in the Top 10 Free Games. This game is only available on Play Store with a strong 4.2 stars rating. Don't you worry as the apk version of Ludo Talent can be downloaded easily from the web? The file size of Ludo Talent is 30 MB with vibrant visuals and colors.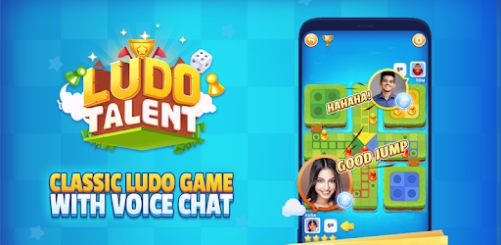 Ludo talent will tend to consume higher data than other Ludo apps as it features chat rooms and audio-based gameplay. The game has single-player and competitive modes.
---
Ludo Star
Ludo Stay is a free Ludo game developed by Gameberry Labs. This game is available in both the Play Store and the iOS App Store. Ludo star is rated a strong 4.5 stars in the Play Store is listed #5 in the Top Grossing section. The file size of this game is 42 MB with some very cool graphics.
Developers claim this game to be the best Ludo game that you will see at the top with time. The offline version of this game is also reviewed to be fun. You will get to play single-player and competitive multiplayer modes in the Ludo Star game.
---
Ludo is a wonderful and pleasant game that you can play for hours together, and that exactly the 5 games on the top are just other versions of Ludo. But there are similar games which deal with boards and cards that you can play with friends and family. We've brought you some game alternatives that you can play online/ offline and kill a lot of time and have immense fun.
UNO Friends
UNO is one of the most popular card games. UNO Friends is the visual version of the game available in Play Store and Microsoft-based devices. Developed by Casual Game, UNO Friends has a decent 4.1 stars rating in Play Store and is listed as #3 under Top Free Apps section. The file is a 31 MB load of fun free to download.
Rules are simple. All you need to do is drop all the cards you have in your deck one by one as early as possible. But meanwhile, the twists and turns other players can give it to you are what spices up the game. UNO Friends is a competitive online game which I hope is worth checking out.
---
Monopoly Slots
A monopoly is a fun board game that every child dream to purchase. The visual game is rated a strong 4.6 stars in Play Store and is listed in the Top 10 Free games section. The game is rated for users of age 12+, recording a suitable-to-all kind of game. The file size is 85 MB and the graphics are fun to experience.
The game deals with visual and unrealistic money that you don't have to worry about. The single-player mode is the most fun and greatest time killer.
---
Tambola Housie
Tombola is the real version of the so-called Bingo that is now popular among people. This app is currently #2 in the Free Apps section and is available in Play Store. Developed by Octro Inc., this game is rated a decent 4.2 stars. The file size of Tambola housie is approximately 29 MB.
This game is completely free yet competitive. You can compete with real-time players around the world. The app consumes some data out there, but it's all worth it!
---
We hope you liked the list of games we've brought you. Comment down your most favorite game and if you found the best alternative for Ludo King on this site. Stay tuned for related articles and more updates frequently. Also, share this article with all the gamers out there!