Named after the 2014 title of the same name, Lords of the Fallen is the latest action/RPG title that fans are waiting for. This latest title from HEXWORKS is set to hit stores on October 13, 2023. From what we know already, the game will be available on a bunch of platforms. These include Microsoft Windows, PS5, and Xbox Series X/S. Well, players on PS4, Xbox One, and Nintendo Switch consoles won't be able to play it. Likewise, Steam Deck users are currently wondering if the game will come with Steam Deck support. So what exactly is the game's status on Steam Deck support? Will it be playable on the deck? Consider reading this article to find out more details on the same.
Valve's Steam Deck is the perfect console for players who value usability and portability. This has made the Steam Deck one of the most popular consoles out there. Some people even go to the length of calling it the portable version of a PC. Due to this, whenever a new game is released, players become curious to know whether the title has Steam Deck support. The same curiosity was aroused with the upcoming launch of Lords of the Fallen, as multiple Steam Deck users are waiting for information regarding whether the game will be playable on this handheld PC. So, without further ado, let's get right into the details.
Lords of the Fallen (2023) Steam Deck Support Details & More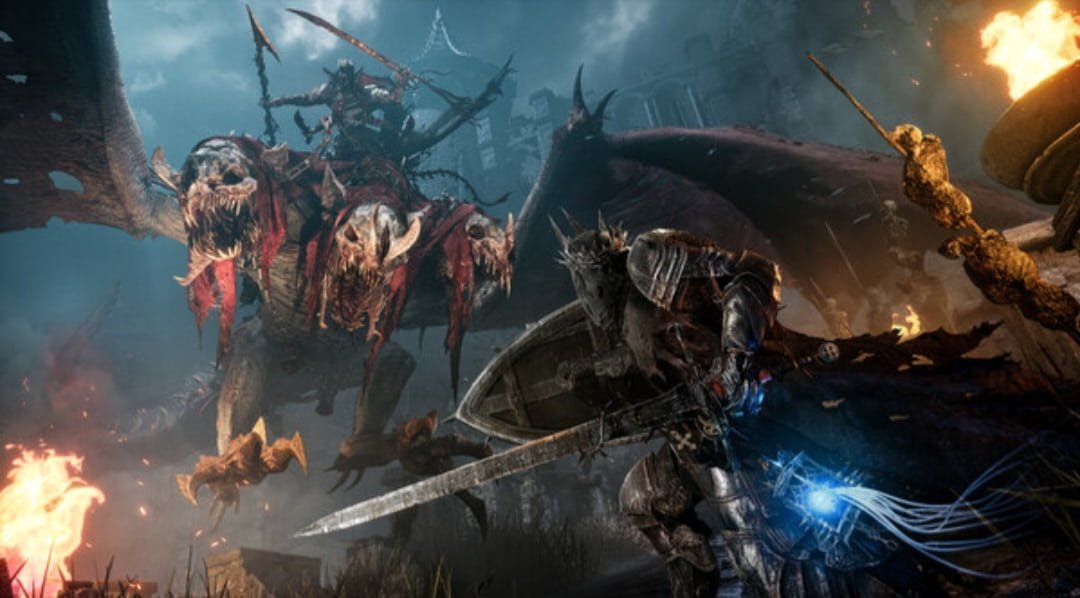 Ever since the release date of Lords of the Fallen was revealed, Steam Deck users have been looking for an official update on whether or not the game will be available on Steam Deck. Several fans have raised this question on several gaming forums but to no avail. However, things changed when Steam user Bright Lord Apollo asked on the Steam Community forum regarding the Steam Deck compatibility of Lords of the Fallen. On this thread, a developer of the game, Erwan, replied that it will fully support Steam Deck. Thus, Steam Deck players will definitely be able to enjoy Lords of the Fallen on their handheld PC without having to rely on adjustments or other techniques.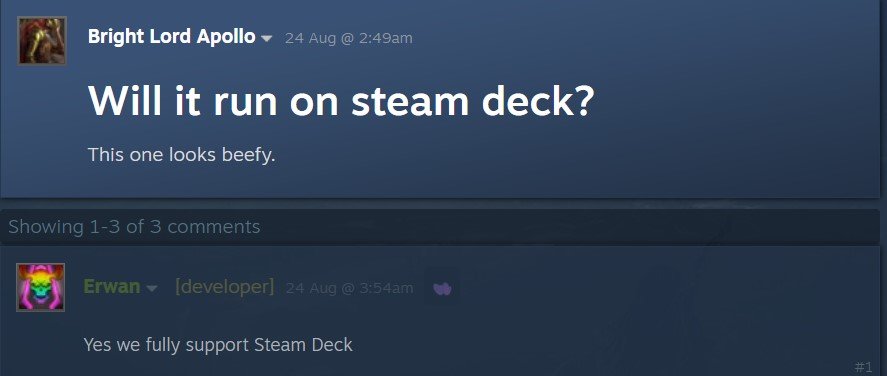 This being said, however, further details regarding the game aren't available yet. So we don't know for sure if you'll be able to play the game on the Steam Deck with ultra-quality preset settings. Steam user Dev points out that with the game nearing its release, such key details should be made available as soon as possible. However, there's no such update as of now to share. Speaking of the game itself, it's a highly anticipated one. Hailed as the "first true next-gen soulslike" by IGN, Lords of the Fallen features a gripping story and intense action sequences. So, you should definitely try your hands on this title when it comes out on October 13th.
Well, this is all that we know about the Steam Deck support details for Lords of the Fallen. Hopefully, this guide provided you with all the information you needed. For more such gaming-related content, keep visiting DigiStatement!