League of Legends (LoL), a multiplayer online battle arena video game developed and published by Riot Games is currently having login & server issues on Windows & Mac OS platforms. Many players are currently unable to log in the game through the client.
Well, there is good news for players, as Riot Games support is aware of the issue & they are looking to resolve the issue as soon as possible. The official status page of Riot Games says the following:
Login Issues
Posted: April 7, 2020, 3:04 AM GMT+5:30
We're aware of a problem causing login attempts to fail and are working on a fix.
Platforms affected: Windows, macOS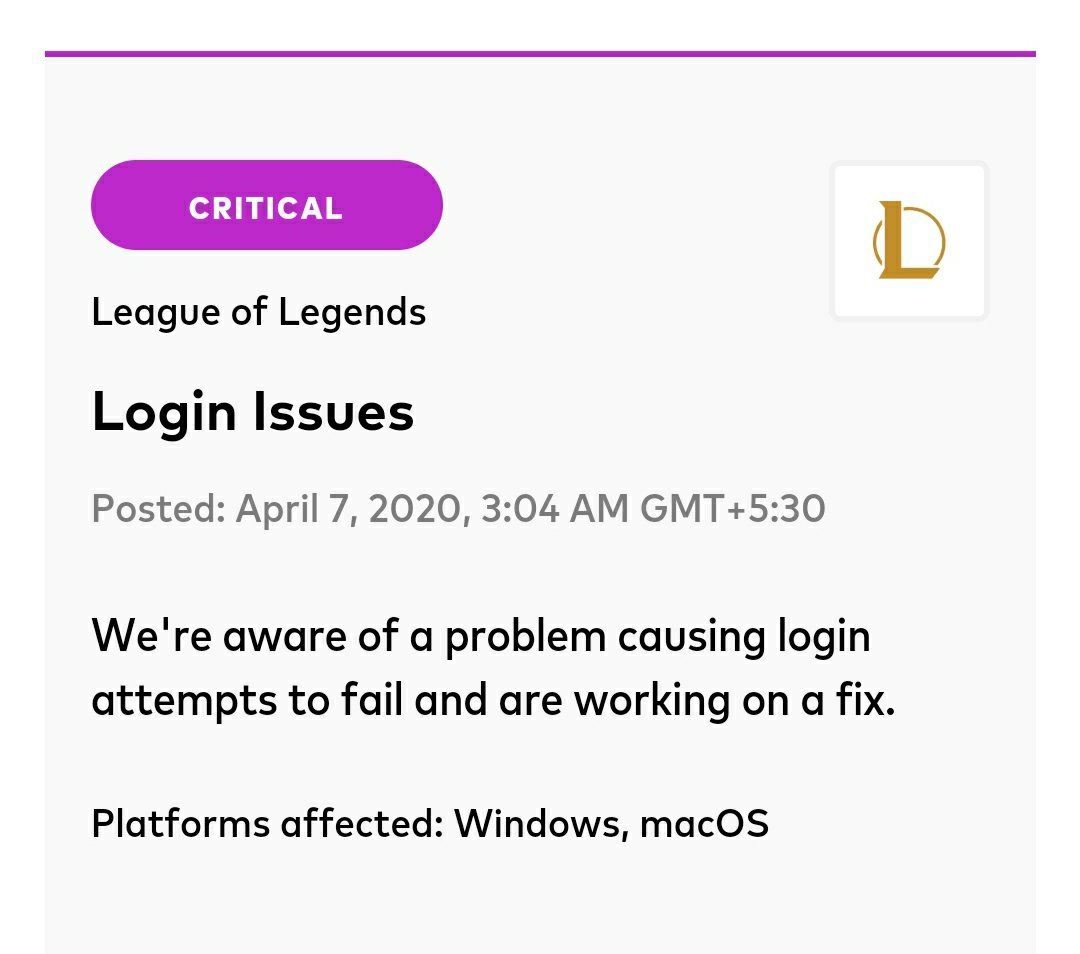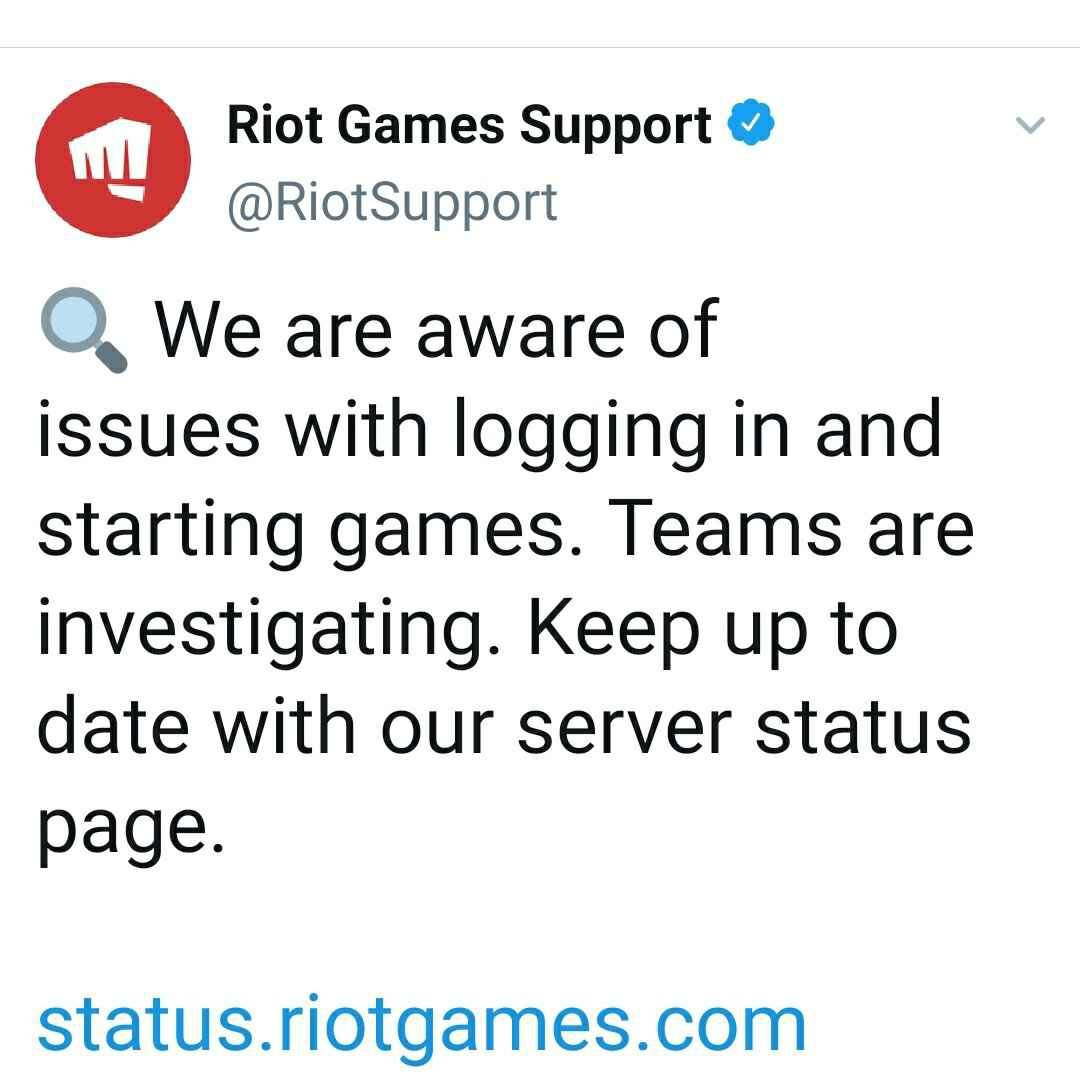 Rest assured, we are keeping a close tab on all the developments regarding this issue. Whenever any update or fix arrives for the same, we will update the column.