Over the last couple of months, League of Legends Wild Rift open beta news has flooded our panels. But the wait is over now (seemingly) as the SEA region gets the first shot at testing the mobile MOBA.
The regions Wild Rift open beta download is available in are highlighted here: Indonesia, Japan, Malaysia, Singapore, South Korea and Thailand.  And players from Brunei, Cambodia, Laos, Myanmar, and East Timor will also be able to download the game.
You can register and login through three portals with a Chinese TapTap application as your guide. You can use:
Facebook
Google
Riot Website
There are also some tricks to get the game up in regions where it is not available. But you cannot expect some lag spikes and game crashes during the initial deployment phases.
League of Legends (LoL) Wild Rift Open Beta Download APK
You can use the link here from the Chinese TapTap application to get your hands on Wild Rift first. The League of Legends Wild Rift Open Beta Trial phase is kicking off today. But the OBT apk is still not launched at the playstore. The only way to download wild rift right now is through the TapTap Application. So head over to this link below for OBT access:
LoL: Wild Rift APK Download: https://www.tap.io/app/176935
How to Login to Wild Rift Game
Here are the steps to ensure that you download and kickstart your game asap. Since this is an OBT, it requires 1-2 layers of checking and logging in to be played. Here are the complete steps to follow if you wanna enjoy LoL Wild Rift on your mobile device.
The files will unzip and check itself when you launch the game
Then you have to register and choose a login method between Google, Facebook or using your Riot ID.
Fill in all relevant information (DOB, Region etc)
Add your classy name to complete the process.
You will be asked to confirm your region and it will be determined through your IP (including VPN).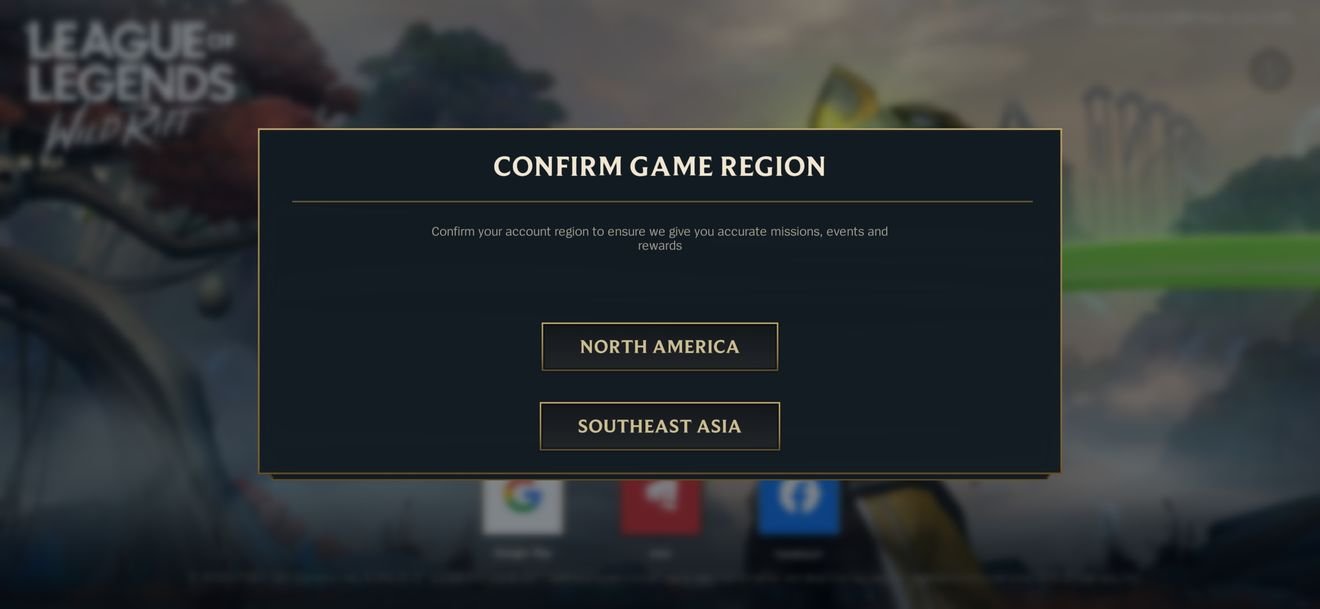 If you are in a region that does not support the OBT just yet, then use a VPN. Be careful to use the country servers specified at the start of the post to play Wild Rift Open Beta.
Follow us on Twitter for more League news and updates. Read Wild Rift Patch Notes here.