League of Legends is a multiplayer online battle arena (MOBA) game in which the player controls a character ("champion") with a set of unique abilities from an isometric perspective. It was developed and published by Riot Games in 2009 for Microsoft Windows and 2013 for Mac OS X. Since its release in October 2009, the game has been free-to-play and is monetized through purchasable character customization. Although this game is played by gamers from across the world, it still has some errors and unexplained bugs. One of them is 'Wild Rift Error 10034'. If you wondering what this error is and how you could fix it, we have it all covered in this blog.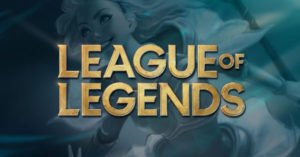 About League of Legends
The game is often referred to as the world's largest esports, with a 12-league international competitive scene. The annual League of Legends World Championship is the culmination of the domestic leagues. The 2019 championship attracted over 100 million total viewers, with a high of 44 million concurrent viewers.
What is the Wild Rift Error 10034 in League of Legends?
League of Legends Wild Rift's open beta version is currently available in Indonesia, Japan, Malaysia, the Philippines, Singapore, South Korea, and Thailand. However, many players outside the beta regions have been using virtual private networks (VPNs) to play the mobile MOBA.
Riot Games blocked VPN users to improve the gameplay experience for players in the Open Beta regions. This caused players to encounter an error that says 'Login timed out, please try again' with code 10034.
This error usually means that the Wild Rift application cannot connect to the Riot servers. If players are trying to connect from outside the Wild Rift beta testing regions, they will likely encounter this error. Moreover, it can also mean Wild Rift is having a network issue. 
How to fix Wild Rift Error 10034 in League of Legends?
Although there are no patch updates for the error, we have some methods which could help you fix the error at your end.
Method 1 Network Issue
Since League of Legends: Wild Rift is an online game, you'll need a strong internet connection to play. Therefore, check to see if your computer or laptop is connected to the internet. Furthermore, if the issue continues, disconnect from the internet and restart the game after turning off your mobile data or WiFi router.
Method 2 Make Sure you belong to the beta testing regions
League of Legends: Wild Rift is currently only available for open beta testing in a few areas. You can encounter this error if you try to access the game outside of the regions where open beta testing is possible.
However, if you do not belong to those regions, there is no fix for the error. This means you cannot access the game.
These methods will help you fix this error. However, if none of these methods seem to be working for you, we would recommend you to contact the League of Legends team for support. To contact them, simply click here.