New skins on the Lunar Beast, Crystal and Withered themes are coming soon with the new PBE patch for League of Legends 11.3. A new cycle has appeared on PBE servers, patch 11.3. This update will be the occasion to discover the new skins on the Lunar Beast theme for Annie, Aphelios, Darius, Alistar, Jarvan and Fiora, as well as the Crystal Rose for Zyra and Swain, and the Withered Rose for and Syndra. Lol PBE 11.3 Notes will bring in a lot of balances as well but we will update this as soon as they are out.
LoL PBE Patch 11.3 Skins
Riot Games is kicking off the new League of Legends season ! Indeed, if some deplore the absence of Christmas skins in favor of the theme of Fighting Queens introduced with Rell, Riot Games is not holding back with this beginning of the year. Between Viego – the famous Fallen King of the Dark Isles who will make a smashing entry into Summoner's Rift with patch 11.2, release which will be accompanied by many skins – the next appearances to arrive in game, those of cycle 11.3, have already been unveiled.
Now, a new family of skins has joined League of Legends: Lunar Beast, Crystal Rose and Withered Rose. The first, the Crystal Rose showcases a romantic Swain, and a thorny Zyra for her suitors. As for the Withered skins (which can be translated as "withered"), they focus on Syndra and Talon. Finally, there is a little mystery in Syndra's callback animation; this one seeks to embrace a silhouette which is not without recalling…that of Zed!
Lunar Beast Alistar
(1350 RP)

Lunar Beast Annie
1350 RP
Lunar Beast Aphelios
1350 RP
Lunar Beast Darius
1350 RP
Lunar Beast Jarvan IV
1350 RP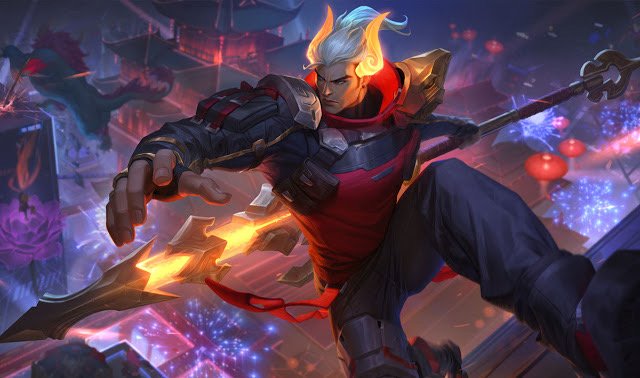 Lunar Beast Fiora
1350 RP
Lunar Beast Fiora Prestige Edition
Crystal Rose Swain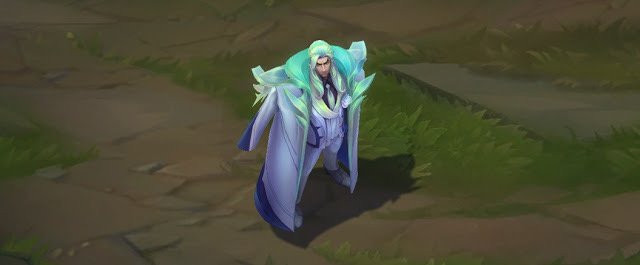 Crystal Rose Zyra

Withered Rose Syndra
LoL PBE Patch 11.3 Item & Hero Balances
*NOTE*: The PBE is a testing grounds for new, tentative, & potentially experimental changes. Be aware that what you see below may be relative to other changes from earlier this cycle! These are not official notes and may be incomplete. We will update this notes as soon as more changes arrive to the PBE so stay tuned.
Sterak's Gage
Ravenous Hydra
Omnivamp changed from [15%] to [8-16%]
Riftmaker
Health increased from 150 to 250
Omnivamp changed from [15%] to [8-16%]
Leeching Leer
Health increased from 150 to 250
Omnivamp lowered from 10% to 5%
Goredrinker
Mythic passive changed from [5 Ability Haste] to [4 armor and MR]
Eclipse
Lethality increased from 18 to 21
Omnivamp changed from [10%] to [5-10%]
Follow us for more League of Legends Patch Notes, PBE news and updates.