Before the start of the Dota Pro Circuit 2021: Season 1 matches in the CIS, Russian Telecast talked with the Team Spirit offlaner Magomed Collapse Khalilov. The Offlaner spoke about his acquaintance with Dota 2, the way to the professional scene, and also noted that the attention of fans and the media certainly does not harm him.
How is your mood before the start of the season? Have you already gathered for the bootcamp? Did you meet each other?
– We had a bootcamp back in December – we got together and played. Now I don't know when we will do it again. I was already waiting for the official matches, the public is already a little tired. I would like to play at last, charged for victory.
– You are quite a young player and the fans hardly know you. How long have you been playing Dota 2 and how did you get involved in it in general?
– I have been playing Dota since the beginning of 2017, I learned about it from my friends. I played quite a lot, during school I even had some problems with my parents. Then my friends and I decided to create a team. We played and won tournaments in 2017. Then for almost two years I did not play in any collective. Then I was invited to Cascade Esports, and I played there until the summer.
– When did you realize that you wanted to become a professional player? It is a clear decision that you will go for this, and not at the level of some kind of dream.
– Probably, it happened in Team Spirit – in September, when we got a stack and played at ESL One Germany 2020 – Online. Only then did I realize it. I didn't think about it before, but I had such a dream.
– Is the career of a Dota 2 player a priority for you? After all, you are 18 years old – it's time to choose whether to continue your studies, go to university or focus on eSports.
– Yes, I give my priority to Dota. I want to build a career here more than study. It's more interesting to me.
– You have already said that your parents were not very happy with your gaming. Now that you've become part of a professional team, have they changed their minds?
– My parents changed their minds and started supporting me since last year, when I played at Cascade – there I started getting my first salary. Before that, they were categorically against it, and then they began to support me. And now they are completely in favor.
– That is, even the speech like "this is nonsense, not work, go to university, get a diploma" is no longer coming?
– At first they just did not understand how it works, that it is possible to get some money on this. Until the moment I started getting paid, they considered it nonsense. And then everything changed.
– Often, offlane is a position held by experienced players, including those who have previously played other roles. You are in this role from the very beginning. Why did you decide that the third position is yours?
– When I started playing Dota 2, I often played offlane heroes – Ax, Bristleback, Magnus. Over time, I stuck to offlane as I really liked this role. Initially it was tough, But gradually I got used to it and now I play this role.
There was just such a time when the offlaner at the beginning of the match stood alone and endured against the tri-lane, gaining experience and money literally bit by bit. Would you like this kind of gameplay?
– When the offlaner was facing the tri-lane, it was very difficult. I remember that a little. But the easiest period was when there were shrines and it was possible to shoot packs of creeps even behind the tower. There you could just stand behind the tower on some Ax and take a drink from the shrines. And now the offlane has become more balanced.
Despite your young age, you already have experience playing at various tier-2 and tier-3 tournaments. And recently there was news that you were offered to play in a fake match. Do you have any reliable information on how common 322 is in practice at lower level tournaments?
– To be honest, I've only seen this on the news. And so I'm not particularly devoted to this. To drain or not is the business of every person. It just would be unforgivable for me. This is the complete destruction of a career. And even if they do not find out about it, then the conscience will still torment. This is from my point of view. As with the others, I don't know.
– There are two people in your team who worked a lot together, albeit with some breaks, – Yaroslav Miposhka Naydenov and manager Dmitry Korb3n Belov. Which of them put together the team?
– Back in the summer, Korb3n invited me to join his team for tests, and I agreed. We played every day with a new line-up, there were always new players. Every day we tested someone, even other offlaners besides me. The main line-up was definitely Korb3n, because Miposhka came to us only in September. Before that we played with Kidaro .
– How can a young player get to such a level? Of course, there are classic tips – play a lot of pubs, get into stacks for semi-professional tournaments, be high in the MMR table, and sooner or later you will be noticed. Maybe there is some other secret? Or some small nuances that no one ever talks about, but which can be a good help on the way to a professional team?
– I don't know any other secrets. From what you listed – play a lot of pubs. This is probably the most important thing, because if you do not do this, then you are unlikely to be noticed. And you can't improve your skills like that. Korb3n only noticed me after I started playing a lot of pubs. And Cascade too.
– That is, your story is absolutely classic, like the majority?
– That's right.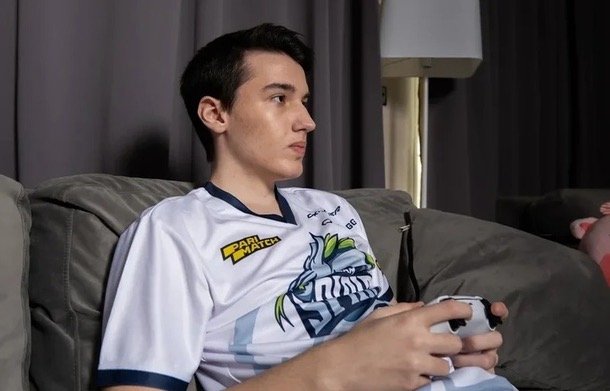 – Young teams, including the conditional Virtus.pro, are not very eager to hire a coach, believing that he will be useful only at a stage when contradictions or difficulties arise. As soon as you announced your joining Team Spirit, you took Airat Silent Gaziev . Whose idea was it and how necessary was it?
– The initiator of this idea was Korb3n. Airat brings a lot to the game: he constantly watches our replays and points out to us mistakes. If we play some official or training matches, he looks at what our opponents are doing and says what we should do against them. I am pleased with his contribution to the team, and the rest, I think, too. He contributes a lot.
Many, especially club managers, expressed their dissatisfaction with the new Dota Pro Circuit tournament system. From a player's point of view, is everything that bad? Do you personally like this scheme?
– It is pretty strict. I heard someone thought that to get to The International you need to win 14 best-of-3 matches. Either 14, or 11. But this is the only way to select the best. And so, to be honest, I haven't read much about the DPC system.
I even mean the schedule: are you satisfied with the fact that you have to play one match a week? Or, let's say you wouldn't mind playing more in parallel, even in tournaments with European teams like the EPIC League?
– In general, everything is fine. You could, of course, play more, but then you will get more tired. And so one match a week, in principle, is normal.
– Do you have any minimum program for the first season of the DPC? Is there any result that will be minimally satisfactory for you? Or don't you discuss such things?
– We were told that we have a good chance of getting to The International and taking 7-8 place there. And there was no minimum.
– That is, the main goal for you is The International, and the only task on the Dota Pro Circuit is to get to TI?
– Yes, that's right.
– Do you follow other regions?
– Yes. I can say that China looks much stronger than our region. I recently watched their games – they play very well, beautifully. They have a real disciplined Dota. Now the matches are starting in North America, it will be very interesting to watch for Evil Geniuses . And that's probably all.
– In which region, in your opinion, is the highest competition now? Is it China that you liked, or maybe the same Europe, where there are many strong teams that occupy high places online?
– Yes, either China or Europe. China probably looks stronger – there is more competition. Although … no, it's still China.
– Your last performances impressed many media personalities, as well as ordinary viewers – you, so to speak, began to be hyped. Does this create additional pressure for you? Or were you not aware of all this at all and only found out from me?
– Yes, I'm not particularly distracted by this. For me, this does not create any excitement in principle.
– That is, it does not bother you and does not help?
– At least so far it definitely didn't bother me. Rather, it even helps.
Follow us for more Dota 2 news and exclusive interviews