When it comes to MOBA games, League of Legends is no doubt one of the best. Released in 2009, it has gained insane popularity in the gaming community since then. However, even after almost a decade of its release, Riot's LoL is still generating a massive amount of profits. Here's everything you need to know.
 League of Legends- $1.75B revenue in 2020, according to SuperData
SuperData is a website that provides authentic and in-depth insights into various games. According to their In Year Review Report of 2020, Riot's League of Legends has managed to gain an insane amount of revenue in 2020 which sums up to almost $1.75B.
SuperData stated that League of Legends is the only non-mobile free-to-play title that has gained such huge numbers in revenue in 2020.  It was ranked after Pokemon Go which gathered a total of $1.92B in revenue. They believe that Riot's newly released Legends of Runeterra has played a significant role in expanding the League of Legends Universe.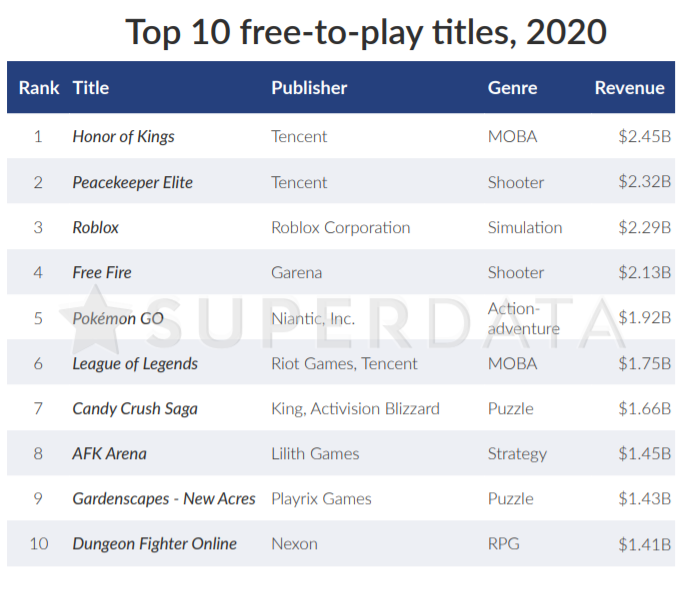 League of Legends, despite being a decade old has been consistently achieving similar numbers in terms of revenue and esports exposure. The game has been successful since its release. From generating $624M in 2013 to generating $2.1B in 2017, the history of LoL's revenue amount has always been above average. However, in 2018, it suffered a significant drop to $1.4B, but later in 2019, the revenue increased to $1.5B. Nonetheless, the future of LoL looks bright. For more details on this, you can check CNBC LoL
Although it is not an all-time high revenue for League of Legends, it is still a respectable number considering that various championship and Pro leagues were postponed this year due to the ongoing pandemic situation.
With more revenue consistently generated by Riot Games each year, the popular free-to-play FPS game, Valorant will be getting the benefits. So expect some rich content drops for Valorant in the future. However, according to Superdata, Valorant secured the ninth position in earnings and surpassed its rival CSGO's first month's earnings.
Riot Games will be planning to drop more content for their games as the community has been supporting them for a long time. Being free-to-play titles, the revenue generated mainly comes from the in-game purchases of skins which we think Riot will be mainly focusing on.