Realme smartphones use the rebranded and customized ColorOS (based on Android) as Realme UI. Today (July 30, 2020), the Chinese Realme site announced an unexpected Realme UI update. The update brings three major changes, developments to be precise.
So, here we are briefly explaining the three major changes in the Realme UI with the latest update released today. The images are as posted on the site; so, the language is still Chinese in this case.
1. Floating Ball Recognition
Firstly, the latest update has focussed on gestures and screen recognition. The Chinese Realme variants use Breeno as the primary voice assistant. Screen recognition was one of the commonly used features with Breeno.
The latest update makes it even easier for users to use screen floating ball to recognize, search, and view. The update now allows the floating ball to popup from either side of the screen. To elaborate, if you long press on the left side of the screen, the ball wall popup from the let side, Likewise, the long pressing on right will pull the ball from the right. This is for convenience and easy user access to screen recognition using Breeno.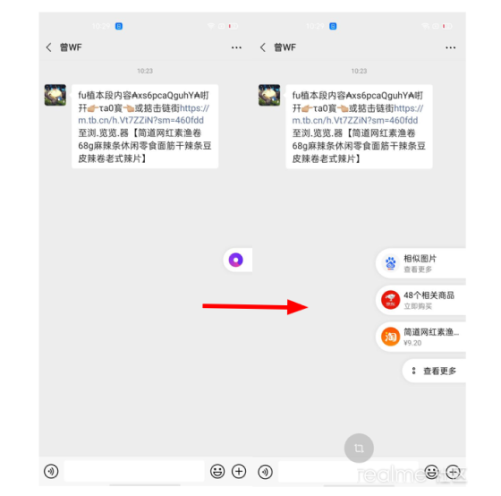 2. Text Recognition
The name conveys it all, the recognition of the text on screen can now be directly identified and researched upon. For example, if you have an address on your screen, you can now perform tasks like navigating to the location. This is just an example of other tons of ways you can use text recognition in. you can identify and view detailed information about delivery, transportation, food, hotels, and much more.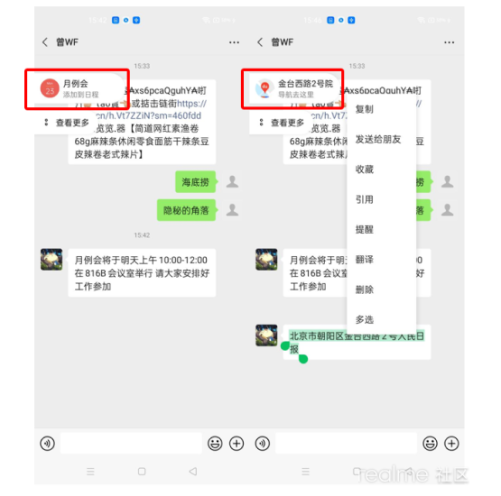 3. Picture Identification
Another cool feature adding to the list of advanced screen recognition! With picture identification, users will now be able to perform several activities using an image on the screen. This works best with products as you can use the picture identification where all you need to do is save the image of the product you want to purchase. In your album/ gallery, hold the image to trigger the JD mall app which is a Chinese shopping app. So, goodbye to going around looking for the name of a product you found interesting online!
The update is rolling out to the Chinese Realme smartphones using the Realme UI. The global site hasn't announced anything regarding the Realme UI updates yet. But at the end of the day, all it takes is a couple of weeks for an update to go from the Chinese market to the global market!
We post related content and every day, so stay tuned! Also, share this article with all the Realme users!