Amidst the huge number of Windows and macOS users, the Linux community continues to grow even larger. Apart from the Linux distros, the Linux kernel also forms the core of Android, Chrome OS, and whatnot. It's only been a while since the release of Linux Kernel 5.7, and here we are with the latest Linux Kernel Version. Linus Torvalds says this is by far their biggest releases of all time. The first release candidate of the latest Linux Kernel 5.8 is finally available to the masses for testing. There's been a lot of development in the Linux Kernel 5.8 as Torvalds exclaims it to be "Really BIG!".
This has become the biggest kernel releases beating the earlier Linux Kernel 4.9. However, Linux Kernel 4.9 still stays at the top if we take a look at the number of the total number of commits and merges. Well, there's a slight catch. If we talk about the 4.9 kernel build, the release was made superficially large by merging some of the codes from the earlier 4.8 build and mostly due to the large greybus subsystem. However, the latest 5.8 kernel has no such issues and is the biggest release solely because of a lot of development. Around 20% of the repository's files have been modified in the latest kernel build with around 14k non-merge commits.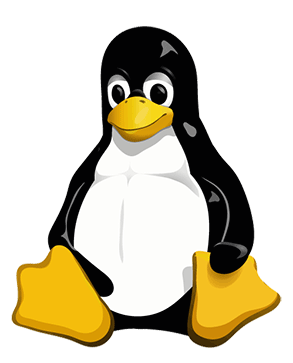 Major Key Changes in Linux Kernel 5.8
The latest kernel build does add support for a lot of new hardware. Apart from thr driver advanced and security enhancement, we also get to see some more. Well, here goes the major key changes from the pre-release of the latest Linux kernel version.
Improvement to AMD Radeon Graphics Driver
SELinux optimizations
General notification queue
Power Management Updates
Swapping Fn and Ctrl keys on Apple keyboard support
Intel Tiger Lake Thunderbolt support
Habana Labs Gaudi accelerator support
Several Btrfs improvements
Cleanups and fixes for EXT4 and exFAT filesystem
Initial support for booting POWER10 processors
That being said, a lot of development work has gone into advancing the drivers. Some of the major notable changes can be seen with habanalabs and atomisp. One more thing about this latest Linux kernel build is it doesn't have any major new features. A fairly distributed development can be seen overall with this release. Talking specifically, there are a lot of core work and cleanups , including tons of filesystem work as well. Further, a reasonable amount of work can be seen with the documentation and the Linux kernel architecture.
The pre-build of the latest Linux kernel 5.8 rc-1 release doesn't seem to be troublesome at all. Well, you can get your hands on the latest Linux kernel. However, be careful with your data as this is the first release candidate, just in case. There's a lot to come in the future from Linux Kernel development.
Stay tuned for further developments on the latest Linux Kernel version 5.8 and more such related content. Also, share this article with all those Linux lovers out there.