The open-source community around us has been showing remarkable growth for the past few years. Today, there are innumerable open source communities that have come up with better software solutions. These are even better than some closed or paid solutions out there. The idea is pretty simple and amazing at the same time. Open-source products can be easily accessed and modified by anyone across the globe. This makes the process of development even better. The end result is great. We get a finished product that has been many times modified by many peoples across the world with relatively fewer issues and bugs.
This also renders the products to be available for free to users. Well, even software giants like Google have been morphing slowly to a completely open-source community. There is every type of apps for your needs in the open-source community. May it be a web-browser like Firefox or a media player like VLC, we get great things out there. Kodi is one such great name for an open-source media player.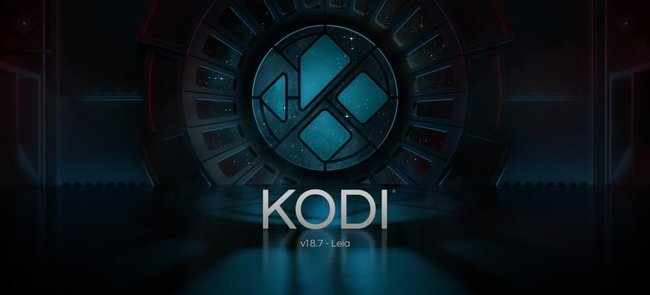 Kodi Leia 18.7 is here!!
Kodi is indeed a famous name for one for the best open-source media players out there. Formerly known as XBMC, Kodi is a free and open-source media player application from the house of the XBMC/Kodi Foundation. The app itself is available for various OS and does support a plethora of devices with different hardware specs. Kodi lets you play videos, music, podcasts, and other digital media files over the internet or any other network storage media. Yes, you can also play all the local files present on your system.
Leia is nothing but the codename for the Kodi 18 iteration of the app. Early Kodi also came up with versions like Krypton, Jarvis, and whatnot. In case you don't know, Kodi these days is working on the RERO("release early, release often") approach. They have sought to releases build for the app more often than earlier and make them available to users early. Though this approach does not promise new features with every single update, it does deliver bug fixes and improvements to users on a rather frequent basis.
So, Kodi has now released the Leia 18.7 build for the app. It brings a lot of changes including bug fixes, improvements, optimizations, and maybe some new features as well. Here is the complete list of the changelog for the latest Kodi Leia 18.7 release. Don't get intimidated by this pretty long list.
Kodi Leia 18.7 Release Changelog

Audio

Fix to not reset user-set volume (Android)
Fixes around multi-channel audio track support

Playback/Display

Fixes to Bluray subtitle language recognition
Fix playback of bus-encrypted bluray discs
Improved library handing for plugins if media source is removed
Use JNI instead of NDK for MediaCodec (Android)
Further work on maximum width and height/vertical-shift (Android)
Fixes around realtime handling of TS streams

Interface/Look-and-feel

Fix for watch icons not showing when content type is not set (Estouchy)
Fix navigation in skinsettings (Estuary)
Fix crash in favourites dialog
Apply safe area insets to Kodi GUI (iOS)
Fixes around focus after touch action
Improvements around dialog/toast handling
Fixed behaviour when accessing locked media sources

Music

Fixes around library handling of "isalbumartist" field
Fixes around expansion of .ISO images to avoid GUI freezes
Ensure album artist isn't blanked out when scraping

Build System

Fix downloading dependencies from mirrors (Windows)
Library updates – bump gnutls (3.6.11.1) and nettle(3.5.1)

PVR

Fix EPG corruption when new channels are added during startup

Network

Improvements around handling of proxy credentials
Fix for proxy empty fields (proxy, username, password)

Addons–

Fix crash if an incompatible VFS addon is present
Fix display of title for compressed package directories
Fixes around addon settings folder naming

Subtitles

Fixes around decoding of HTML escape characters
Fix around SMI (SAMI) subtitles and quoted start tags

Profiles

Fixes for issues related to switching profile
Fixes to saving of lock preferences (master lock, lock video windows, etc.)

Other/General

Add "Swiss German" and "Portuguese (Brazil)" to language codes
Fix to guard against assert in tinyxml
Fix stack overflow when trying to find NFO files in a RAR file
Implement range checking in URIUtils::resolvePath
Implement support for extended local headers in ZIP files used by some scrapers
Download Kodi Leia 18.7:
Yes, the latest release is a package full of fixes and improvements and that's a good thing. Although, we didn't get to see new features other than the added support for some new language codes and other implementations. Well, if you want to get your hands of this latest release, go ahead. You can get the download links right below. You can download it for several OS platforms and hardware configs. This version improves the overall experience for sure.
The latest Leia 18.7 will definitely deliver a better performance than before. So, what are you waiting for? Go, check it out right now.
Stay tuned for further updates on the latest Kodi Leia releases and more such related content. Also, share this article with all those people who have been waiting for this update with all those bug fixes and improvements.