Is TikTok shutting down in 2020? Several rumors are swirling on the internet about the renowned short video sharing social media app – TikTok, that it is shutting down. Here's everything you need to know about what's going on with TikTok in 2020.
Several users are aksing and worrying that Tiktok is shutting down. Check out some of the tweets by netizens:
I'm crying because Tiktok is shutting down the 25th of January

— Entifrk (@keiden_santiago) January 3, 2020
https://twitter.com/Ailyn21303828/status/1212989310980345857
@tiktok_us is tik tok going to be shutting down

— xox.foreign_💫 (@Mikkiee_) January 3, 2020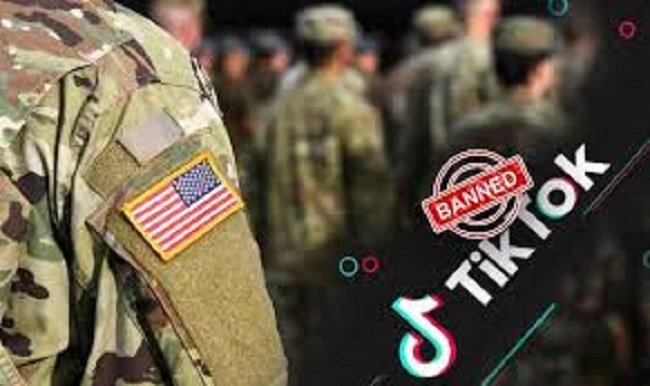 The US Army has banned the use of TikTok, with Military.com first reporting it was due to security concerns.
"It is considered a cyber threat," a US Army spokesperson told Military.com. "We do not allow it on government phones."
Well, since this news many users are wondering whether TikTok is shutting down or not. We looked at the matter closely and found out that there is nothing to worry about. Tiktok is not going anywhere. Currently, there is no official news or statement about the shutting down of TikTok.
Back in 2018, a similar rumor about the shut down of TikTok took the internet by storm, however, at that time TikTok official social media handles clarified that Tiktok is not shutting down.
Hi. No, we're not shutting down. So… any fun weekend plans?

— TikTok (@tiktok_us) October 26, 2018
This time we haven't found any update about the matter from TikTok officials. Rest assured, we are keeping a close eye on the matter and will update you as and when something related to Tiktok comes up.
---
UPDATE: is ByteDance selling TikTok?
Apart from the shutting rumors of Tiktok, several rumors are spread over the internet that Chinese social media firm ByteDance is selling its renowned video-sharing app TikTok. However, all these rumors are fake as confirmed by the officials.
TikTok," Alex Zhu said in an internal company note seen by Reuters :

"We went on the record saying it was not true, but they decided to publish it anyway. I want to assure you that we have had no discussions with potential buyers of TikTok, nor do we have any intention to."

A ByteDance spokeswoman declined to comment on the internal note but reiterated that there had "been no discussions about any partial or full sale of TikTok".

"These rumors are completely meritless," she added.
So, Neither Tiktok is shutting nor ByteDance is selling it. Rest assured, we're keeping a close eye on all related developments, and will update the story with relevant info as and when we come across any.
---
About TikTok:

Tiktok is a video sharing social media platform owned by ByteDance, a Beijing-based company founded in 2012 by Zhang Yiming. The Tiktok app was launched for both Android and iOS back in 2017 for all markets outside China. Tiktok is known as Douyin in its hometown China.

The application allows its users to create a short video (lip sync videos) of 3 to 15 seconds and short looping videos of 3 to 60 seconds. In 2018, TikTok was the most downloaded app in the US and it was the first Chinese app to achieve this. Currently, it is available in more than 150 countries and in 75 languages. In 2019, TikTok along with Douyin hit one billion downloads globally.