Do you like the movie 'A Million Ways To Die In The West'? Then you will surely love Wild West Dynasty. In this article, we will discuss Wild West Dynasty Nintendo Switch Release Date and relevant details of the game, including game features, and platforms. Let's have a detailed overview of the game. Wild West Dynasty from the name is an 1800s wild West-themed adventure, simulation, and role-playing game developed and published by Moon Punch Studio and Toplitz Productions respectively. The game is obviously inspired by wild west Hollywood classics. Just like the early settlers or pioneers in the west, players start from almost nothing and have to build their way up as the game progresses.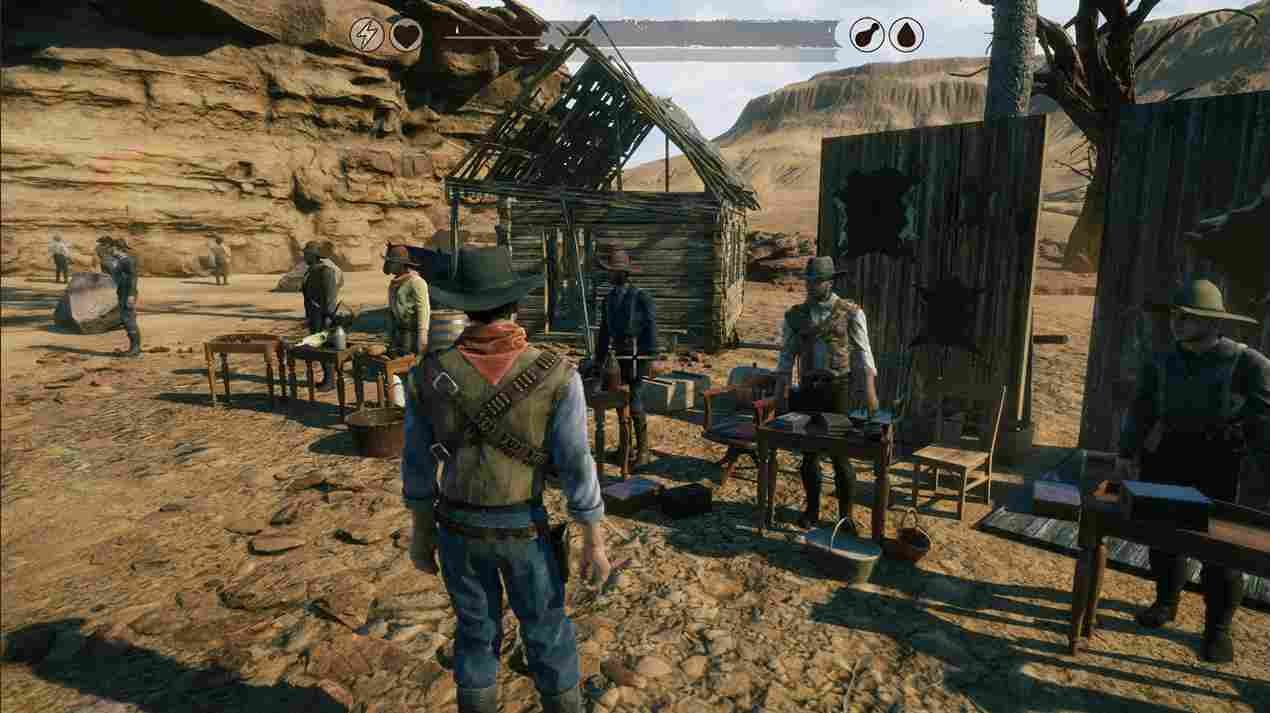 The wild bison and other wild animals roaming the plains and countryside are just a few of the dangers lurking around. Players can build their homes, cultivate farms, build ranches, go hunting, and do so much more till they are socially and economically stable in the game. Be cautious as you progress though, as most outlaws target successful characters in the game. Wild West Dynasty can be played in first person or third person perspectives, alternating to make gameplay more realistic. The whole game has no boring scene as it is swarming with merchants, gamblers, law enforcement officials, gunslingers, gold miners, outlaws, lots of interactive characters, and not to forget, the trademark presence of cowboys. 
Wild West Dynasty Nintendo Switch Release Date
Developers have been dropping hints about the game since 2021 and they recently dropped a 90-second teaser for the game. From the information we gathered from the teaser and official announcements made by Toplitz Productions, the publishers of the game, Wild West Dynasty will be fully released in 2022. From the way things are going, we can expect the game to be made available by the last quarter of 2022. Also, the game will be released for PC via Steam and you can actually add it to your Wishlist on the Steam platform right now. Unfortunately, publishers are yet to say anything about releasing the game for Nintendo Switch, but that can happen anytime. For now, all we know is that the game is a PC-exclusive title. 
We will bring you updates on this as they are dropped by publishers. Stay in touch with Digistatement so you don't miss out on anything. Also, kindly share this article with friends in your gaming community. A final tip for Wild West Dynasty– In all you do, be careful you do not end up on the gallows!