Many players are frustrated with Chivalry 2 not working on PC and having all sorts of issues. It is a unique multiplayer hack and slash title that incorporates a medieval fantasy setting and general themes of war. it got many rave reviews and praises for fluid combat mechanics and refined maps that feel amazing to explore.
This isn't to say that it's flawless as there are a few issues that prevent it from being fully enjoyable like random crashes, FPS drops, and the game refusing to launch despite meeting the minimum requirements on PC. If you're also one of those unlucky souls who have a hard time running this game, not to worry as we've listed a few workarounds that'll help you mitigate the problem. Continue reading the article to know how to fix Chivalry 2 issues on PC.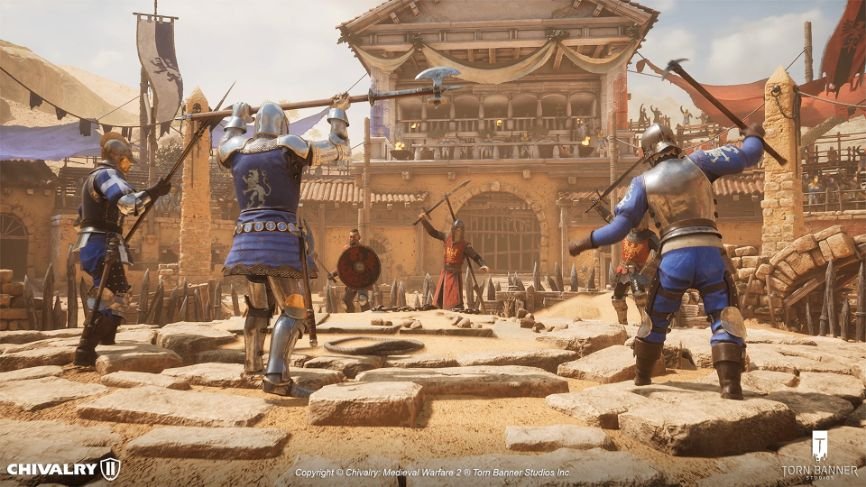 Fixes for Chivalry 2 not working on PC
To help you boot the game and troubleshoot the issues, we have listed several of the official fixes that many fans have used to successfully fix the game. With that being said, check out the workarounds to fix Chivalry 2 not working on PC issue.
Run the launcher as an administrator
If you're having issues with Chivalry 2 not working on PC, it's mainly because the game is unable to access all of the administrator features which results in crashing. To fix this, start the game launcher executable file as an administrator. Follow the steps below to do so.
Right-click on Steam or Epic Games launcher and select "Properties" and click on the Compatibility tab.
Under the "Compatibility" tab, tick the "Run this program as an administrator" option.
Click on "Apply" and then "Ok" and start the game.
Update graphics card drivers
The most generic yet obvious thing that most people overlook is not updating their GPU drivers to the latest version. Make sure to install the latest drivers through the official manufacturer's website like NVIDIA or AMD. To update the drivers, follow the steps below.
Open Control Panel by typing it on the start menu and on the far right side of the window, type "Device Manager" and click on it.
Double click on the Display adapters and right-click on your graphics card and click on "update driver", it will take a few minutes to find and download drivers for you to install.
Once you've installed the drivers, reboot your PC and run the game.
Turn off Windows Firewall
As it's an online game, there's a high chance that Windows Firewall is blocking the game from accessing the internet which is why it is refusing to load properly. Also, make sure to close unwanted applications that might be running in the background. Turn off your firewall temporarily and see if the game is running properly. Here's how to disable the firewall.
In the start menu, type "Firewall" and open the application.
In the left panel, click on "Turn Windows Defender Firewall on or off".
After that, click on the "Turn off Windows Defender Firewall (not recommended)" option for public and private network settings.
Click on "Ok" to save the changes and restart your PC.
Launch the game and see if it's working.
Verify the game files
If Chivalry 2 is refusing to launch despite trying multiple times, it might be because the game has an incomplete installation or corrupt files and can be fixed by verifying files if you own the game on Steam or Epic Games. Follow the steps to verify the game files.
Steam
Launch Steam and click on Library and locate Chivalry 2.
Right-click on the game and select "Properties".
Click on "Local Files" and then click on "Verify Integrity of Game Files".
Let it complete and launch the game again.
Epic Games launcher
Open Epic Games launcher and click on Library.
Click on three dots next to the game and click on "Verify".
Let the process complete and run Chivalry 2.
Repair Visual C++
If your PC doesn't have the updated version of Visual C++, you'll face a lot of issues launching the game as they're vital requirements. Follow the steps to update MS Visual C++
Download the Visual C++ redistributable package and select vcredist_x64.exe and vcredist_x86.
Once both files are downloaded, run them and click on "Repair".
After the process is completed, run the game and see if it has any issues.
We hope that you enjoyed reading this article, stay tuned for more updates at Digistatement.