Leave the Game Awards and PlayStation Showcase, even Nacon Connect in 2021 was a big event in terms of releases. It was in this event that we got to see Nacon and Spiders' upcoming action RPG – Steelrising. The game has now got a confirmed release date and we are more than happy about that. Read the full article to know everything.
STEELRISING – THE GAME
Steelrising is basically an action flick that has some survival as well as role-playing elements. It is developed by Spiders and is published by Nacon. The game is set way back in 1789 in the city of Paris that is ruled by the terror King Louis XVI.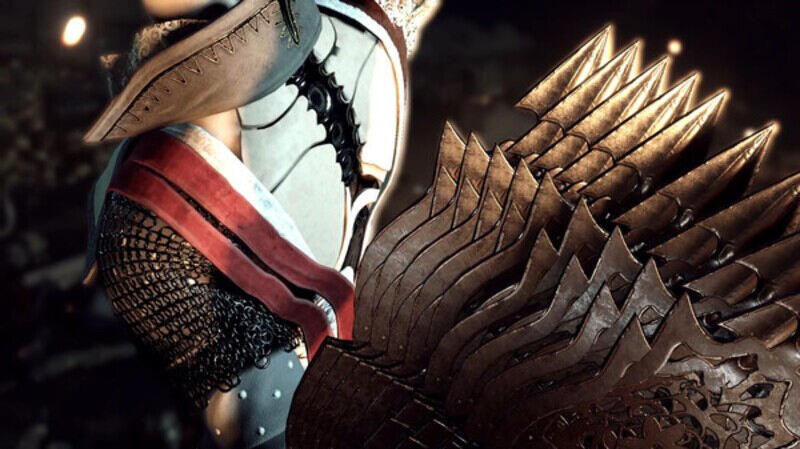 And this guy has a merciless army of mechanical beings. You will take up the role of a robotic savior Aegis, who is also the bodyguard of Queen Marie Antoinette.
Your job will be to aid the revolution against the king and his army while using your skills, speed and power to defeat the mechanical bots and change the course of history. Aegis has got a huge arsenal of weapons to choose from that range from two-handed fans (that can be used as shields as well) to several blades and others.
STEELRISING – FEATURES
The game has quite a lot of amazing features and here are some important ones –
You will play as Aegis, a mechanical masterpiece with a lot of skills. You have to make use of Aegis's skills, powers, and abilities to become the most fearsome warrior who has been against King Louis XVI and his merciless mechanical army.
The gameplay is super intense and engaging. Unlike Spiders' other RPGs, Steelrising is more about action sequences and fights all around. Your skills and patience will be put to test when you battle the mechanical army and epic bosses at every point in time.
As mentioned earlier, the game is set in Paris. The city which once used to be full of light is now all about darkness and death. And you will travel across the city, using your knowledge, flexibility, and tools to unveil various hidden secrets.
The game is not all about enemies and foes. You will also have some potential allies from the past, but they will have questionable motives. You have to untie the knots of history and help the Revolution succeed.
STEELRISING – RELEASE DATE
Okay, so we do have a confirmed release date for the game Steelrising. According to the publishers Nacon, they have planned to release the game in June 2022. So yes, we will get to enjoy the game from June 2022, until and unless some production stuff delays the release!
STEELRISING – PLATFORMS
This is a question that most of you have in your mind – what are the platforms on which the game will be available, right?. Well, the developers have stated that they will be releasing the game for Xbox Series X|S, PlayStation 5, and PC.
Yes, there is no such release date for the game on Xbox One, PlayStation 4, or even Nintendo Switch. The developers might not be launching the game on Xbox One and PS4 because these are previous-gen consoles, but the omission of Nintendo Switch is quite surprising.
Will we have the game on Nintendo Switch? There are no such words from the developers on this matter, and we have to wait until they speak up on this. Until then, follow Digi Statement as we will keep you updated regarding this topic!