Star Wars always has many different universes in the franchise and each of them offers plenty of untapped possibilities. Speaking of possibilities, players would be able to take control of many popular characters in the Star Wars universe such as Bounty Hunters, rebels, and Imperials in the new Star Wars Hunters game. It is a competitive PvP multiplayer game that takes place after the fall of the galactic empire.
The game will feature many iconic areas from popular star wars movies and games and is developed for handheld devices originally. The game is planned for Nintendo Switch, Android, and iOS, but what about the mainstream consoles? Read on more to know about the game and when it's going to be released on PC, Xbox, and Playstation platforms.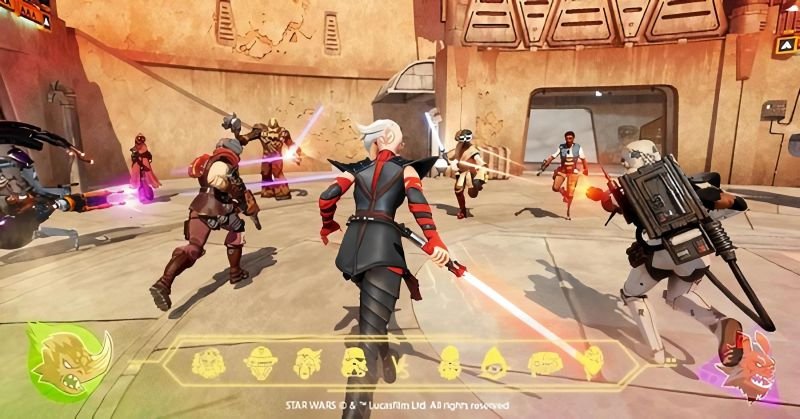 When are Star Wars Hunters coming to PC and consoles?
After doing some research, we believe that Star Wars Hunter is originally intended for mobile devices only since  Nintendo Switch, iOS, and Android ports of the game are confirmed as of now. There is a very slim chance of it happening on PC, Playstation 4, Playstation 5, Xbox One, Xbox Series X/S. The handheld versions share some similarities such as touch screen, controls, portability, and screen size, something which will prove very difficult for the game to receive Playstation and Xbox port as many changes have to be made to the game's design.
Release Date of the game
According to official sources, Star Wars Hunters is planned to be released on Android, iOS, and Nintendo Switch in 2022. Although there's no mention of Star Wars getting a PC or Xbox port, players would be able to stream the game unofficially, so it's only a matter of time until an official PC port of the game is announced.
Playable characters in Star Wars Hunters
Based on the gameplay trailer, we got to see many different iconic races in the franchise such as Humans, Droids, Wookies, and others. In the gameplay trailer, we got to see a female dark side character called Rieve who wielded a red lightsaber, and a lightsaber-wielding droid called J-3DI who thinks the force is with him. According to the official website description, here are some of the Star Wars Hunters characters.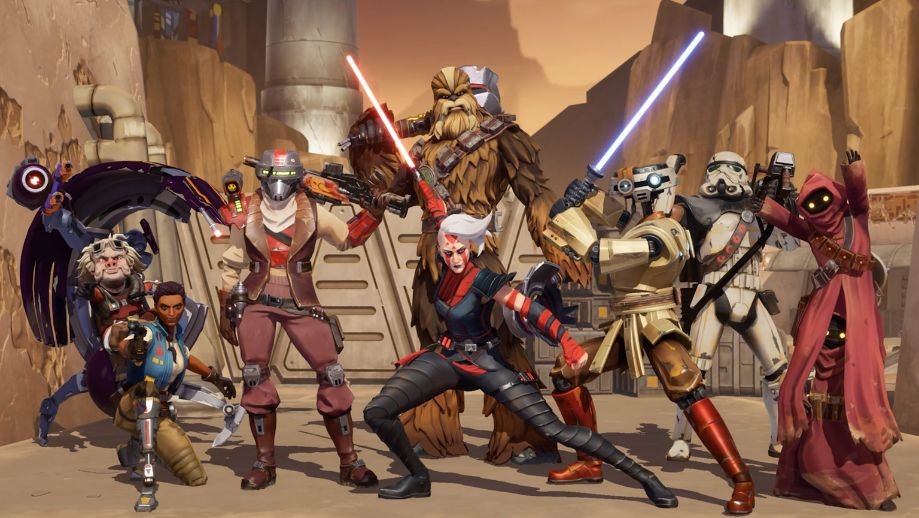 Rieve: A red lightsaber-wielding (and throwing) dark side warrior who slices her opponents in the arena.
Grozz: A Wookie warrior who is well versed in disarming droids and his opponents.
J-3DI: A unique droid who wields a blue lightsaber and believes that the force is with him.
Utooni: A pair of Jawa brothers that possesses an arsenal of hidden firepower and stands on each other's shoulders to wreak havoc.
Imara Vex: A mysterious bounty hunter with a masked appearance that unleashes a barrage of heavy firepower.
Sentinel: An empire soldier and a heavy imperial gunner that packs heavy firepower and calls reinforcements.
Slingshot: A droid that moves through rolling and packs decent firepower and makes good use of a shield.
Zaina: A rebel hero who cheers on her squad
We're speculating that many more playable characters will be added in the game sometimes after the launch. Stay tuned for more updates at Digistatement.