Discord is one of a kind app that's well known among the gaming community and serves as an excellent medium to connect with your in-game friends from all around the world. You can share a lot in your community, improve your gameplay, and share similar interests in your Discord channel. If you're new to the program and don't know how to set up the welcome message on your server, our detailed guide will assist you in creating your welcome message and displaying it on your channel. Read on more to know how to create a welcome message on Discord.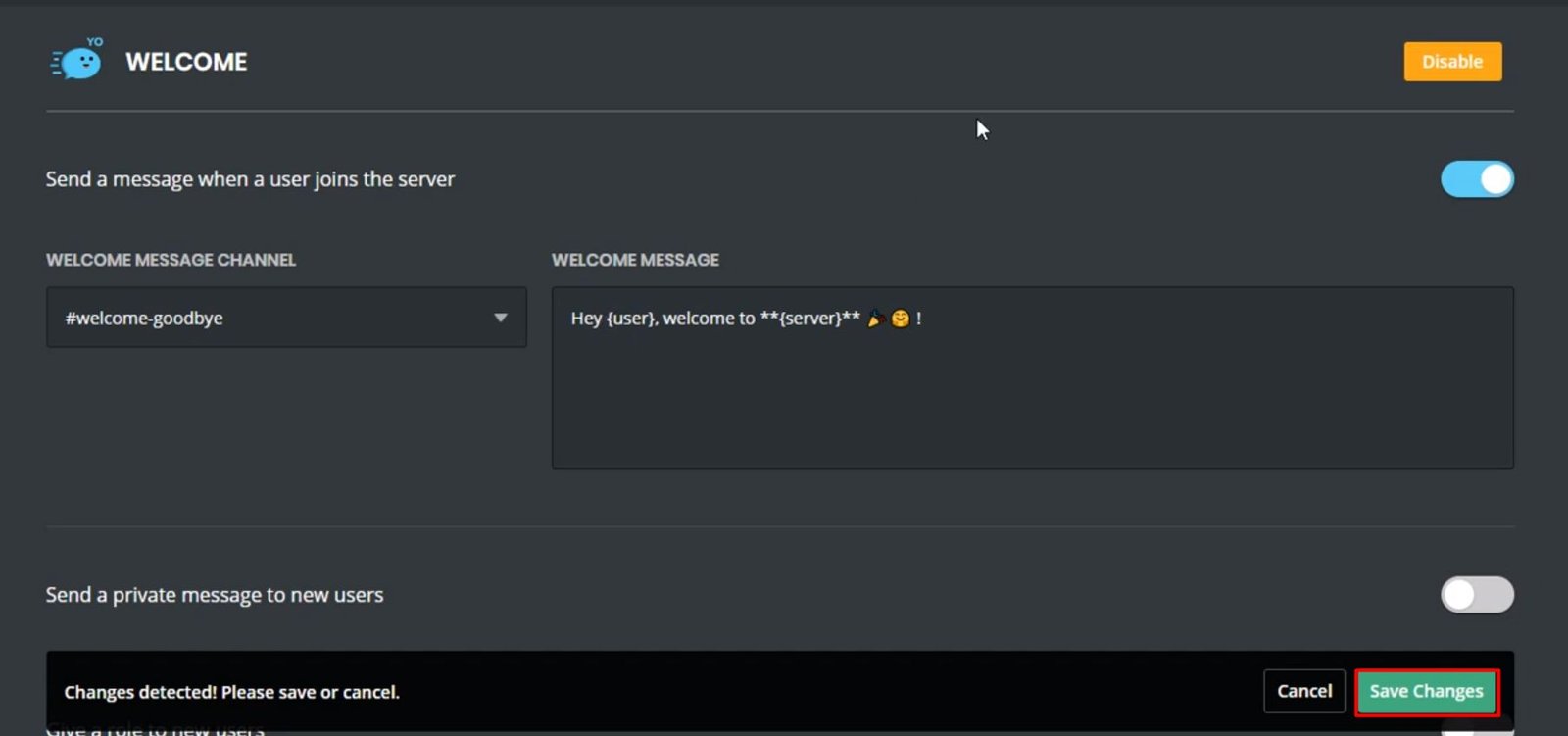 How to create a welcome message on your Discord
Setting up a welcome message in Discord is very simple and you won't have a hard time understanding every function of the app. To send welcome messages to new users, you can use the Dyno Discord bot that'll make the process more friendly.
Add welcome message through Dyno bot.
To add dyno to your server, simply head to the dyno.gg and make sure to sign in with your Discord account. You can then authorize the bot to make changes to your server, after that, select "Manage Servers" and you'll see a list of servers you've joined, select the one you're managing, and where you have admin permissions. Under Modules, make sure that the Welcome Module is enabled and scroll down to its settings. After clicking it, you can choose whether a message will be shown, and embed, and embed on text.
Below, you can have Dyno send a welcome message as a direct message to the new server member. If you prefer not to, choose the default welcome channel for new users where they'll see their welcome message. By default, the welcome message will be shown in the #general tab. You can also choose the color of the message embedded and fill out the title and description to your liking.
Linking your main channel to Discord
You can also choose to select a URL to a website for the title and if you want to redirect users to your main content channel. If you want to, you can also tinker with other options as well like Author, Thumbnail, Footer, and Field information, and below, you'll be able to see all the changes you've made to your Discord channel in the embed preview. Once you're done with all of that, save the changes and head back to your server where new users will be greeted with a welcome message.
If you followed the steps carefully, a welcome message will be displayed if a new user joins your server. Stay tuned for more updates at Digistatement.