Developed and published by Rebellion, Sniper Elite is one of the OG award-winning games. Rebellion Development has been continuously entertaining us since 2005 by launching exciting installments in the franchise. Sniper Elite 5 is the upcoming game currently under development by Rebellion. The developers have only announced that this game will release in 2022. All of this was announced through a reveal trailer. In this article, we will discuss that, Is there a Sniper Elite 5 PS4, PS5, and Nintendo Switch Release Date? If you also want to know everything related to this topic, continue reading this article.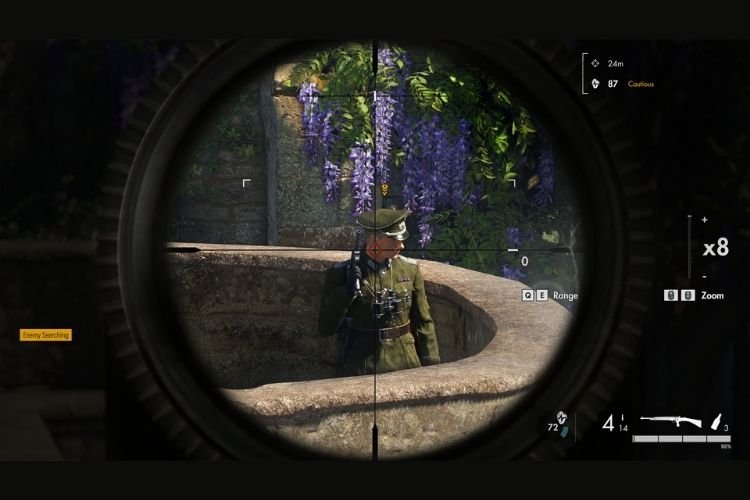 Sniper Elite 5 comes with the most immersive maps in the series till now. It offers unparalleled sniping, tactical third-person combat, and an enhanced kill cam like never before. You can enjoy this game by playing the campaign mode, online co-op, or PvP mode. In SE5, many real-life locations have been captured using photogrammetry to recreate a living, immersive environment. This game also comes with an improved traversal system that lets you explore more places than ever before. Coming back to the main topic, here is everything you need to know about the release of Sniper Elite 5 on PS4, PS5, and Nintendo Switch
Sniper Elite 5 release on PS4 and PS5
If you are getting confused about this game's release on PlayStation 4 and PlayStation 5, you have probably watched the reveal trailer on Xbox's channel. But, if you look at the reveal trailer published by Rebellion, you will come to know that this game will be released for PC, PS4, PS5, Xbox One, and Xbox Series X|S. You can see the list of all the platforms at the end of the reveal trailer published by Rebellion. But, would this game be coming to Nintendo Switch?
Sniper Elite 5 on Nintendo Switch
If we look at the previous installments in the Sniper Elite franchise, most of them were released on the Nintendo Switch platform. But, in the case of Sniper Elite 5, there is no official announcement regarding the same yet. Rebellion would have mentioned the Nintendo Switch platform in the list if they were thinking of targeting it. Moreover, if Rebellion announces anything related to this topic in the future, DigiStatement will surely inform you as soon as possible.