Developed and published by No Matter Studios, Praey for the Gods is an action-adventure survival game that was released recently on 14th December 2021. It is currently available to play on PC, Xbox One, Xbox Series X|S, PS4, and PS5. As the popular video game console, Nintendo Switch is not included in all these platforms, so many game fans wonder that whether there is a Praey for the Gods Nintendo Switch Release Date? If you are also having a similar question in your mind, continue reading this article till the end.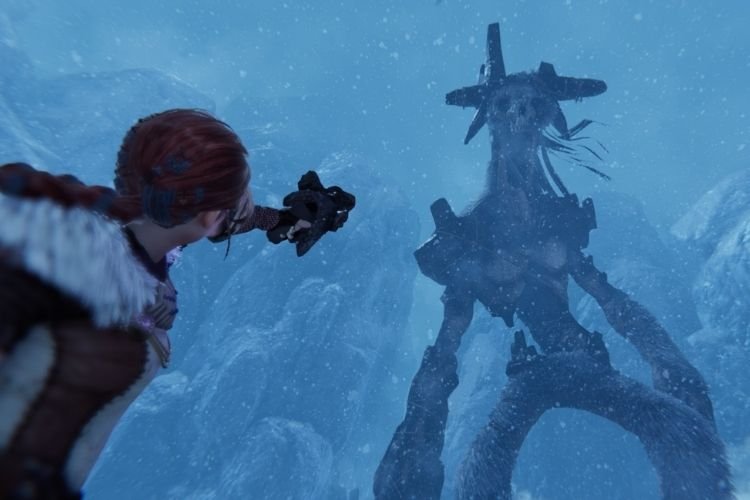 The story of Praey for the Gods takes you to a land that is undergoing a never-ending winter. You are a lone hero who is sent to this land to explore and solve the mystery of this never-ending winter. By performing activities like Climbing, Swinging, and gliding, you will be defeating monstrous creatures that are bound to this land. Coming back to the main topic, here is everything you need to know about the release of Praey for the Gods on Nintendo Switch.
Praey for the Gods on Nintendo Switch: Is there a release date?
Nintendo Switch is undoubtedly one of the most popular video game consoles in the gaming industry. If we talk about the hybrid video game consoles, it is the most popular and most selling video game console in the world. This is the only reason that most of the video game publishers now consider Nintendo Switch as an important platform to release their game on. We have also seen many sportsperson and athletes using this console to play video games when they travel across different locations in the world. But, will this boss climbing open-world adventure game be coming to Nintendo Switch?
As of now, there is no official announcement regarding the release of this game on Nintendo Switch. The official website of Praey for the Gods represents PC, Xbox One, Xbox Series X|S, PS4, and PS5 as the only platforms on which it would be available to play.
What are the chances?
There are very narrow chances that No Matter Studios will be porting this game to Nintendo Switch in the future. It is because the game was under its early access phase since 2019 and was under development until it was fully launched recently. Had No Matter Studios planned the release of this game on Switch, they would have mentioned it somewhere in their announcements.
If No Matter Studios announces anything related to this topic in the future, DigiStatement will surely update you on the same.