Kinetic Games, the indie studio behind Phasmophobia, is gearing up for the Progression 2.0 update of the game. Slated to arrive in August 2023, players have been eagerly waiting for this update. So far, the studio has done an amazing job at supporting Phasmophobia by putting out new maps, ghosts, and such. But due to the game only being available on PC since its early access release, many want to know if there's a release date for an Xbox One, PS4, and Nintendo Switch version.
Porting games to other platforms is a great way to increase the popularity of a game and attract more players. One of the reasons you see games like Stardew Valley and Witcher 3 mentioned in online circles is because these games are available on multiple platforms. And Phasmophobia coming to PS4, Xbox One, and Nintendo Switch will be nothing short of amazing for players who want to play the game on a console. So, is there a release date for Phasmophobia on PS4, Xbox One, and Nintendo Switch? Let's find out!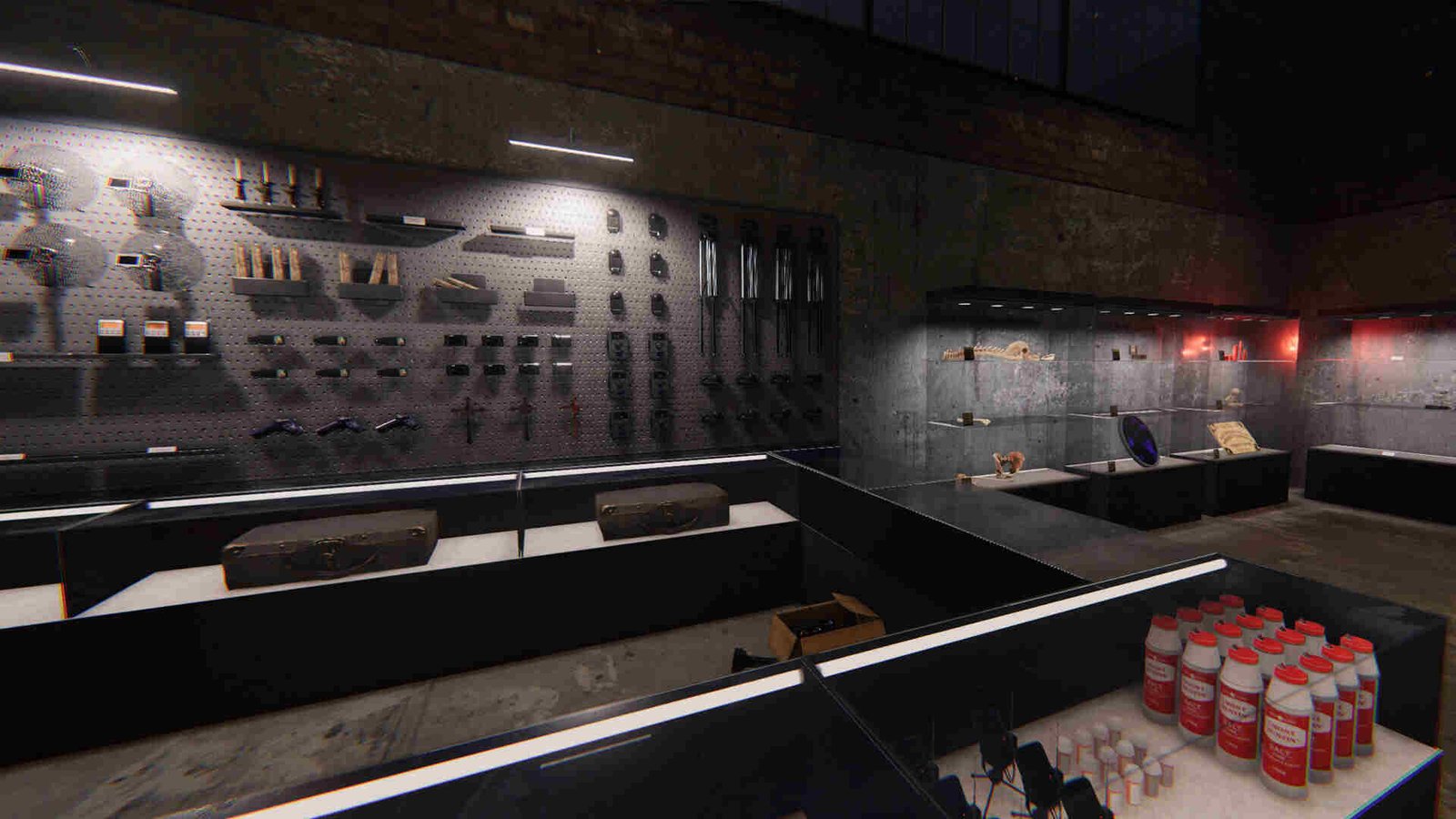 Is there a Phasmophobia PS4, Xbox One, & Nintendo Switch Release Date
As of writing this article, we are yet to get any significant details on a PlayStation 4, Xbox One, and Nintendo Switch release for Phasmophobia. Kinetic Games did announce that a console release of the game is scheduled for August 2023, but it will only be for the PlayStation 5, Xbox Series X/S, and PSVR2. Put simply, Phasmophobia will be released on current-gen consoles. Now, the British game development studio didn't mention anything about a PS4, Xbox One, or Switch release in their announcements.
Our two cents on PS4, Xbox One, and Nintendo Switch port of Phasmophobia
To be frank, we are certain that Phasmophobia wouldn't land on the Nintendo Switch. PS4 and Xbox One users might see a release if there's a demand and the developers find it feasible, but for Nintendo Switch, it's complicated. First of all, the Switch is clearly in its last years. And with the rumors of a next-gen Nintendo console flying all over, it certainly would be more beneficial for Kinetic Games to release the game on more powerful hardware, than the Switch.
Switch Release? Definitely not likely.
Well, the handheld console has certainly been an amazing device considering its underpowered hardware. Being able to run games like the recently released The Legend of Zelda: Tears of the Kingdom, Xenoblade 3, Bayonetta 2, and even Doom Eternal is nothing short of a technical marvel. And compared to those games, Phasmophobia isn't that demanding. But wouldn't it be better for the developer to straight-up release the game on hardware that doesn't need much tweaking and is capable of running most AAA games without experiencing stutters and crashes? Maybe that's what they are eyeing right now.
Getting Phasmophobia on Switch, PS4, and Xbox One would certainly be amazing, as more players would get to enjoy hunting and investigating hauntings. Who knows, the game might be released on the old-gen consoles after it is released for the PS5 and Xbox Series X/S. But all this is just speculation, so take it with a grain of salt.
If, by chance, Kinetic Games does announce a release date for Phasmophobia on PS4, Xbox One, and Switch, we will update this article accordingly. Until then, check out DigiStatement for more Phasmophobia content. Also read: Phasmophobia: How to use Parabolic Microphone