Borderlands is one of the titles that always manages to capture our attention with its gripping story and unique cartoonistic art style that many games use like Tiny Tina's Wonderland. It's been quite a while since we got a new Borderlands game and 2K surprised its fanbase with the reveal of New Tales from the Borderlands at the Gamescom 2022 event and fans of the series were excited. The trailer revealed many great things about the game like new characters, an enjoyable story, and a lot of clever humor and we are definitely looking forward to it. Given its pleasing visuals and the fact that its predecessor arrived on mobile devices as well, many are wondering if the new title will also follow the mobile route and we're here to give you every detail about the same. Continue reading the article to know more about New Tales of the Borderlands and if it'll come to mobile devices.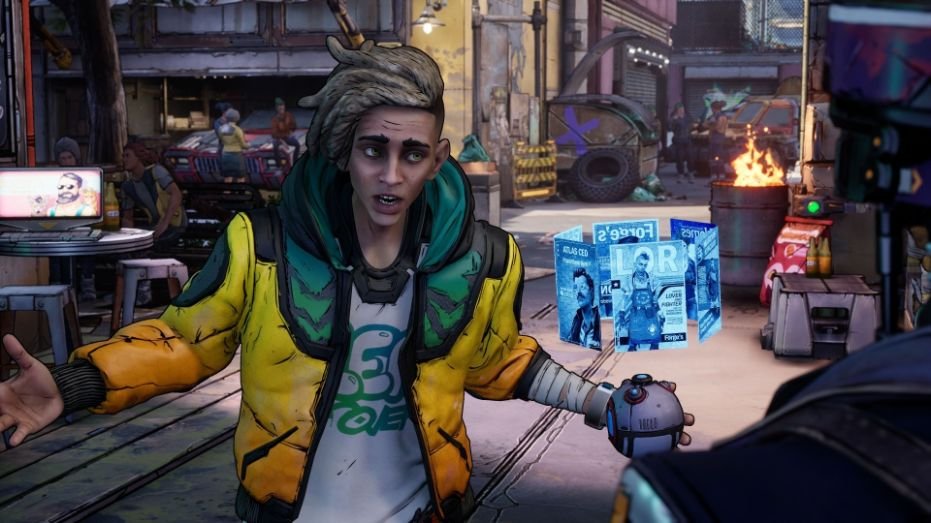 New Tales from the Borderlands tells the story of three ambitious punks known as Octavio, Fran, and Anu who are trying to make a name for themselves in the city of Promethea. Their city is taken over by a group of capitalists who intends to take control of the city and rule it. Throughout the game, players will have to make choices in the game that'll impact the storyline's outcome.
Platforms
One thing that's great in New Tales from the Borderlands is that many players who own the older and newer-gen consoles will be able to play it. It has been officially confirmed that the game will be released on PlayStation 4, PlayStation 5, Xbox One, Xbox Series X/S, Nintendo Switch, and PC.
Release Date
If you're wondering when New Tales from the Borderlands will be released, rest assured you'll be able to play it in the coming few months. It will hit the storefronts on October 21, 2022.
Is New Tales from Borderlands coming to mobile devices?
While the idea of playing New Tales from the Borderlands on the go is alluring and given that Tales of the Borderlands has arrived on mobile. There's a small chance that New Tales from the Borderlands might get ported to mobile devices for both Android and iOS and given just how powerful the phones are, it can run native 720p at 30 FPS. To put it simply, New Tales from Borderlands might or might not arrive on Android or iOS. If we do get an announcement, we'll update this article ASAP so you don't miss out on anything.
We hope that you enjoyed reading this article, stay tuned for more updates at Digistatement.