The video game industry has grown a lot in the past 2 decades. The growth in this industry has introduced a lot of platforms such as PlayStation 4, PlayStation 5, Nintendo Switch, Xbox One, Xbox Series X|S, etc. In this diversified market, whenever a new game gets announced, fans always keep their eyes on the platforms on which it would be available to play. ANNO: Mutationem is an action-adventure role-playing game from Thinking Stars and Lightning Games, that got recently released for the PC, PS4, and PS5 platforms. As the list of platforms does not include Xbox Series X|S and Xbox One consoles, many game fans wonder whether there is an ANNO: Mutationem Xbox Series X|S and Xbox One Release Date or not. Continue reading this article to know everything about this topic.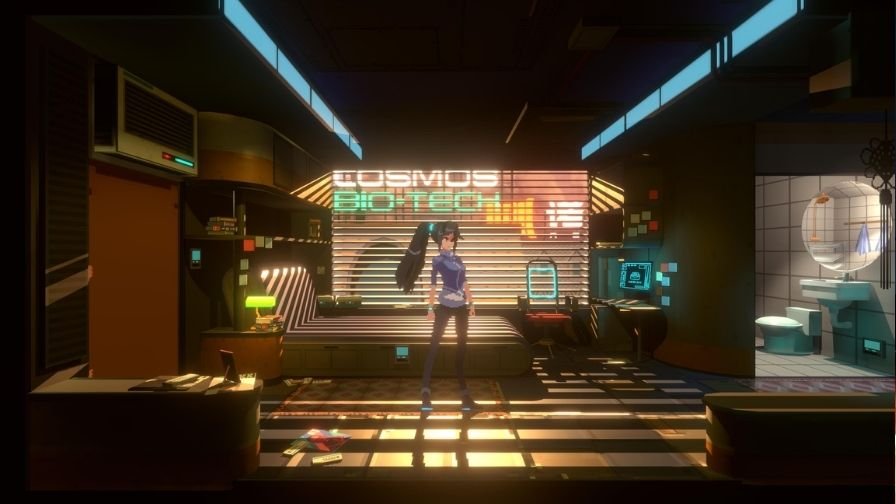 ANNO: Mutationem is set in a cyberpunk world where you take control of Ann, who combats against different criminals. In this game, you can explore the world featuring diverse locations like neon Noctis Town, an off-shore cargo ship, and huge underground structures in 3D graphics. The combat, on the other side, is featured in 2D graphics in which you can slash, shoot, perform a combo, throw grenades, etc. Coming back to our main topic, here is everything you need to know about the release of Mutationem on Xbox consoles.
ANNO: Mutationem Xbox Series X|S and Xbox One release date
Xbox consoles are the second best-selling video game consoles in the world after PlayStation consoles. Therefore, they also acquire a handsome amount of market share. But, all the Xbox consoles owners would be disappointed to know that the ANNO: Mutationem game is not coming to Xbox One or Xbox Series X|S consoles. As mentioned earlier also, PC, PS4, and PS5 are the only platforms on which you will be able to play this game as of now. Moreover, if Lightning Games announces anything regarding the release of this game on Xbox Consoles in the future, DigiStatement will surely update you at the soonest.
So, this was everything about the release of ANNO: Mutationem on Xbox One and Xbox Series X|S. If you found this article helpful, share it with your friends.