Fortnite is one of the most popular battle royale games. The game has three distinct modes, but players play the battle royale more. Its battle royale mode is free-to-play where 100 players pit into a map to fight to be the last one standing. Around 125 million players played the game in its first year of the run beating all other battle royale titles. It is revamped with a new map in chapter 2 season 1 and currently, Winterfest event is live in the game where a snow storm has breached the map.
Currently, several rumors are spreading over the internet about the shut down of Fortnite. Many users are confused and asking about the Fortnite shutting down. Check out some of the tweets by netizens:
So, is FortNite shutting down for real in 2020? No Fortnite is not shutting down. Fortnite shut down news is just the victim of the shutting down rumors of the other two games -Minecraft and Roblox and even the famous short video sharing platform TikTok. Yes, Neither of these companies are shutting down in 2020.
We are looking Fortnite shutting down matter closely and till now haven't found any official update about the shut down of Fortnite. We suggest you keep yourself away from such rumors and stop worrying. Fortnite is not going anywhere, go play and enjoy your game.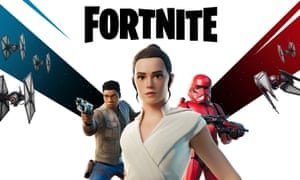 Back in 2018, similar rumors was spread across the internet but nothing happened to Fortnite. The fake image below was posted on several websites. So, this time also Fortnite shutting down news is fake.
Rest assured, we will update this post as and when any news or information regarding shut down of Fortnite comes up.
---
About Fortnite:
Developed by Epic Games, Fortnite was released in 2017. Since then it has won various awards including Best Multiplayer Game at The Game Awards 2018 and Best Ongoing Game at The Game Awards 2019.