When it comes to professional racing experience, iRacing is a well-crafted racing simulator that requires players to learn about car setups, intelligent racecraft, and more. It has features that certainly gives the feeling of being a pro driver as it offers a competitive online racing experience with attention to detail including an impressive roster of cars, physics, and laser scanned circuits that offer the best to hardcore players who like the edge and don't shy away from challenges. Devs of the game released Season 2 for iRacing and have introduced several new additions to the game, including new cars that we've listed below. Continue reading the article to know more about the game and the Season 2 new car list.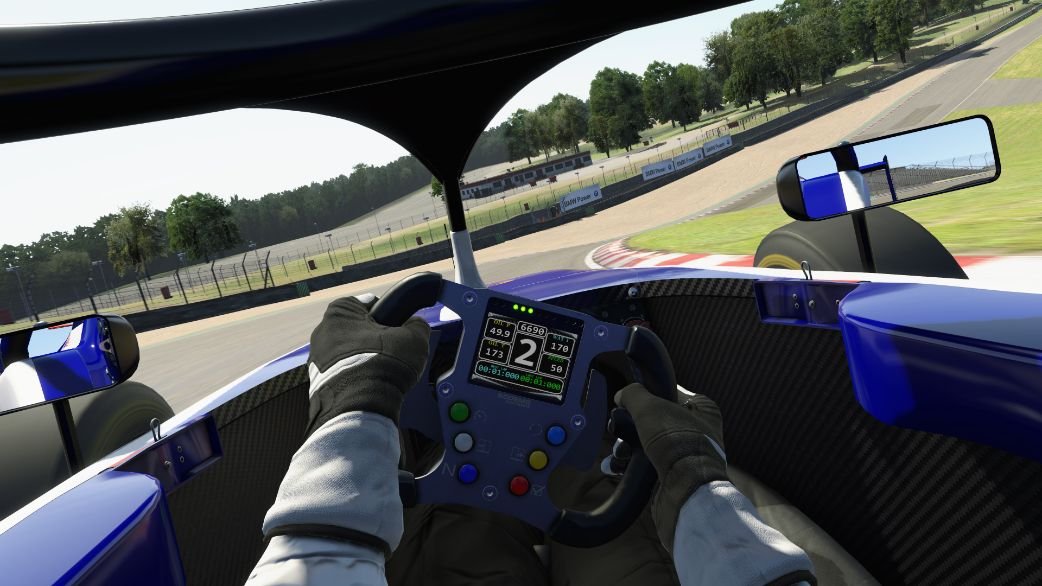 About iRacing
iRacing has all of the qualities you'd expect from a racing sim that players thrive on. The atmosphere of iRacing is very different compared to other games like Forza Horizon 5 or Dirt as many people perceive it as a real-life sim and less of a racing game as you can't get away with your mistakes. Like crashing your car can severely affect your safety rating and is something required by players to get better licenses. However, you don't have to be frustrated as the iRacing community is very friendly and will guide you on the game and what you have to look out for to make great progress in the game.
Season 2 car list in iRacing.
The Season 2 update included various quality of life improvements and new content like two brand new racing tracks (Winton motor raceway & Federated Auto Parts Raceway at I-55), new pieces of content for AI racing, a new damage model for specific cars, various tire compound systems as well as new aerodynamic and tire knowledge to GT 3 car class. Last, but not least, the new update also introduced a total of 6 brand new cars. Here's a list of every car and other features that are included in Season 2 of iRacing.
Cars-
Aston Martin Vantage GT4
Hyundai Veloster N TC
iRacing Formula iR-04
NASCAR Buick LeSabre – 1987
Stock Car Pro Series Toyota Corolla
Stock Car Pro Series Chevrolet Cruze
New features in Season 2-
GT3 Class Aerodynamic and Tires Updates

Netcode improvements

Federated Auto Parts Raceway at I-55

AI Racing at seven New Track Configurations (Autodromo Nazionale Monza – Grand Prix, Circuit of the Americas – Grand Prix, Circuit Gilles Villeneuve, Silverstone Circuit – Grand Prix, Suzuka International Racing Course – Grand Prix, Winton Motor Raceway (applies to both configs)

AI Racing for three new cars (Aston Martin Vantage GT4, Mercedes-AMG F1 W12 E Performance)

New enabled Damage Model on cars like Hyundai Veloster N TC, Aston Martin Vantage GT4, iRacing Formula iR-04, and NASCAR Buick LeSabre – 1987.

New and Updated Spotter Calls for Fuel Usage, Tire Compound Rules, and pit box calls

NASCAR Camping World Truck Series 2022 Season Updates

New and Updated Multiple Tire Compound Rules
We hope that you enjoyed reading this article, stay tuned for more updates about iRacing and other news at Digistatement.