Lag, stuttering, low FPS, input lag, etc. are the last things that a gamer would like to experience. Not only do these things ruin the gameplay experience but also annoy us. Hunt Showdown is the 2019-released PvPvE first-person shooter game from Crytek, currently available to play on PS4, Xbox One, and Microsoft Windows. Out of these platforms, Windows is the one on which players encounter problems like low FPS and input lag. In this article, we have shared the best settings that will help you get high FPS and reduce input lag.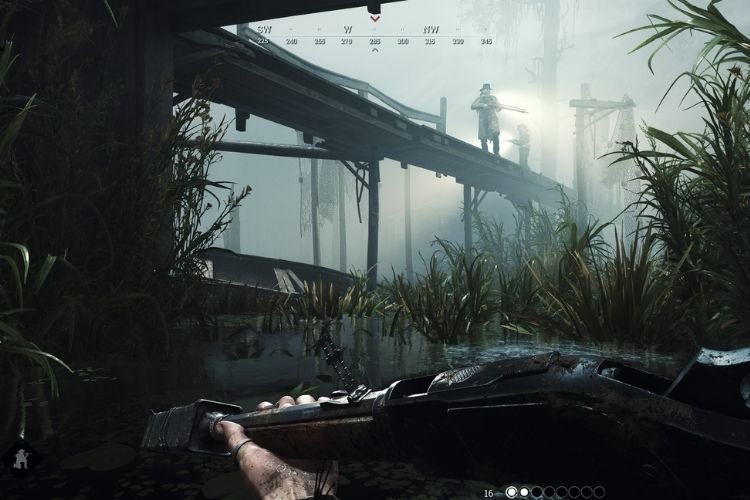 Hunt Showdown High FPS Settings
In this section, we have shared both, Windows as well as in-game settings that will help you boost overall FPS while playing Hunt Showdown. So, let's start by changing some windows settings first.
Windows Settings
Make sure that the Game Mode is turned on. To enable it, type Game Mode in Windows Search Bar and select it. Then, find the toggle button and click it to enable it
Just below the game mode setting, you can find the setting called Xbox Game Bar. Turning it off has also helped many players boost the overall FPS while playing games. So, you must also turn it off.
After that, you must also turn the Captures off. You must find it below the Xbox Game Bar setting.
After that, make sure that, in the graphics settings, Hardware-accelerated GPU scheduling is enabled. For that, type "Graphics Settings" in Windows Search Bar. After selecting it, enable Hardware-accelerated GPU scheduling.
Also, make sure that your Graphics Drivers are updated to the latest version. It is important to update them to the latest version as it can include some new optimizations that can boost your PC's overall FPS.

Nvidia Graphics Drivers users must

 

visit here

,

and AMD Graphics Driver users must

visit here

to update their graphics drivers
Lastly, make sure to set your Power Option to High-Performance mode: For this, type "Power and Sleep settings" on Windows Search Bar and then select the Advanced Power Options. In the new window that opens, find the High-performance mode and then select it to increase overall FPS.
In-game Settings
Go to the main menu of the game and in the settings option, head to the Graphics Settings. In Graphics Settings, apply the following settings to get the maximum FPS possible:
BASIC SETTINGS
Resolution: Native resolution of your monitor
Window Mode: Fullscreen
Render Resolution Scale: 100/90
Video Memory (VRAM): 80%
Global Graphics Quality: Custom
Object Quality: Medium
Texture Quality: Medium/ Low for low-end PCs
Texture Filtering: 2X for low-end PCs
Anti-aliasing: Off
Lighting Quality: Low for low-end PCs
Shadow Quality: Medium/ Low for low-end PCs
Effect Quality: Off
Post-Process Quality: Off
Particle Quality: Low
Performance Stats: Basic
VSync: Off
Max FPS: Set it according to your monitor's max refresh rate
Depth of Field: Off
Motion Blur: Off
ADVANCED SETTINGS
Surface Format Optimization: Off
Toggle GPU Tessellation: Off
Use 2 Pass Scene Rendering: On
Use 2 Pass Lighting: On
So, these all were the best settings that you must apply to your Windows and Hunt Showdown to get high FPS and reduce input lag. If you found this article helpful, share it with your friends.