Are you browsing our website on a smartphone? How has your experience been? Heavy on your eyes? Smooth and trouble-free? Well, most of us spend a considerable amount of time glaring at our mobile screens. Some of us frequently complain of the misery it brings to us, some on the other hand hardly break a sweat. Even in terms of how responsive our screens our, we each have our own story. The point in the making is, smartphone screens matter! Precisely the reason why we have so many of those in the market. From IPS-LCDs to the OLEDs. From the AMOLEDs to the Super AMOLEDs. Not to forget, Apple's Retina display range, of course.
Huawei's Big Plans with Mate Series
This is definitely not a lesson on 'How to choose your mobile screen?'. Chances are, you know exactly which one to go for. I mean, everyone's got only so much cash in their pockets. Huawei is ready to add into the mix with what's been termed as "MateScreen" featuring "MateDisplay". Wait. Mate? Rings a bell? Huawei have already got a lineup of electronic products that fall under the Mate Series. There are laptops, tablets and futuristic folding phones (yet to be released) already sold by the name Mate. In fact, a certain MateBook X will be launched this month. Speculations into the case reveal Huawei's brand new Mate products may house this new screen, the MateDisplay.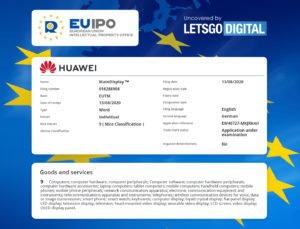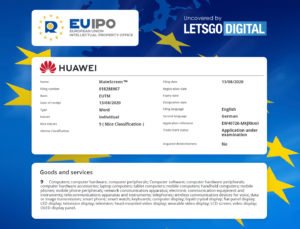 As per LetsGoDigital, Huawei Technologies have registered "MateScreen" and "MateDisplay" with EUIPO (European Union Intellectual Property Office) on August 13, 2020. Keeping in mind that the launch of the MateBook X is scheduled for this week, the MateScreen is very likely to be seen on it. Under the codename Mate, Huawei also has its foldable phones, Mate X and Mate Xs, with screens on the outside when folded, and another X2 awaiting its release. The brand can revamp the screens on all these. Reports from LetsGoDigital very optimistically claim, products like MateWatch, MatePods or MateBuds are also in the making and will extend the Chinese manufacturers Mate range. Well, good luck pulling the Mate series Huawei. We will wait until we have them all, rather blindly believing the speculations.