Chinese tech company Huawei has built a fine image in the consumer electronics space. In 2019 it jumped pedestals displacing Apple as the second-largest producer of smartphones. Now, ambition can be a funny thing and Huawei have their mind made. The company is preparing to enter the desktop PC market as per numerous rumours. As per our source IT Home News, the stills of the Desktop have been leaked on their developer's website. Read along to find out more about the new entrant from Huawei.
What does the rendering of Qingyun W510 reveal?
Still in the manufacturing phase, reportedly under Foxxcomm, the machine will be known as Qingyun W510. To refresh your memory, a year ago, Huawei had launched the Kunpeng 920 motherboard and it is highly likely that everything predicted about the Qingyun is derived from that. According to whatever little is has been made available via the leaks, the system is composed of a display monitor with mouse and keyboard. The display is reportedly a 1920*1080 resolution, on a 23.8 inches screen. The 24 core Kunpeng CPU can not be removed and the machine supports the default UOS system, so Windows is uninstallable.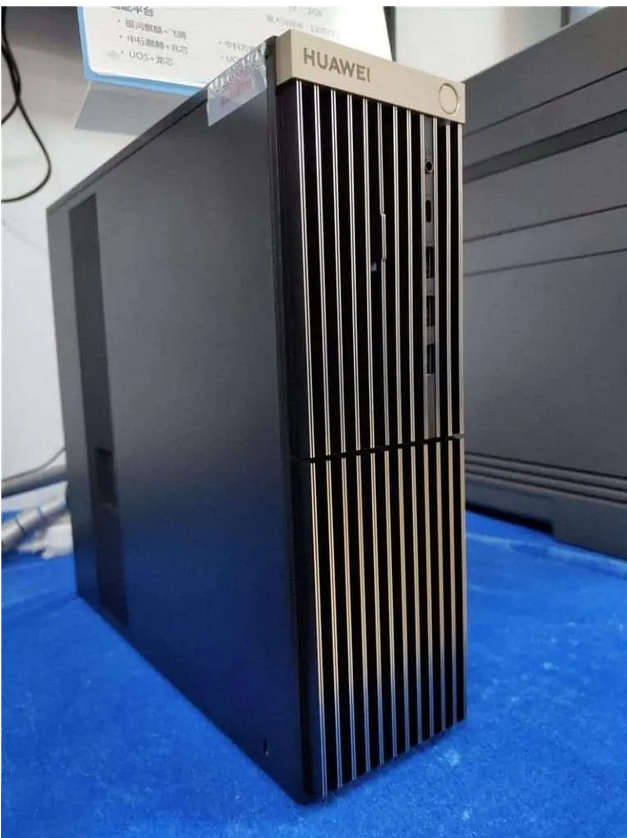 The specifications have been gauged for Huawei's anticipated machine and they are not either overwhelming or disappointing. Decent should be the word. An 8 GB notebook memory would power it up, GDDR4 or GDDR6, no clue at this point. But, if launched late, the former could make an appearance. Huawei's PC will be targeting those who utilize PC for office and government enterprises. Hence, AMD Radeon 520 graphics card has been preferred over a fanciful NVIDIA.  Huawei have done their homework in style and with the release of the Qingyun W510, they are challenging Intel's i9-9900K in terms of multi-core performance. That's a big pre-release advantage for any new entrant in the desktop PC space.