The US ban on Huawei has not been easy for the company. While they continue to make excellent hardware with some of the best camera tech out there. But the unavailability of Google services makes its phones an instant no-go for most of us. I mean, you could give me the most powerful phone with the best cameras but I would not have much use for it if it could not run my favourite apps. After all, at the end of the day, our smartphones are just portals for our apps. Whether you have a budget phone or a flagship, you are still probably using WhatsApp.
But one of the countries where Google services do not matter is China, which also happens to be the biggest smartphone market in the world. And Huawei continues to dominate the Chinese smartphone market. This helped the company steal Samsung's crown as it shipped the most number of smartphones in Q2 2020. What does this mean for us and why should we care? Well, this means that despite the US ban Huawei is not going anywhere and is going to continue pumping out smartphones.
And the next in line seems to be the Huawei Mate 40 series. And now three smartphones that might belong to the Huawei Mate 40 series have been spotted on TENAA's database. The model numbers that have been spotted are the OCE-AN00, NOH-AN00 and the NOP-AN00. These models numbers could belong to the Huawei Mate 40, Huawei Mate 40 Pro+ or Mate 40 RS Porsche Design, respectively.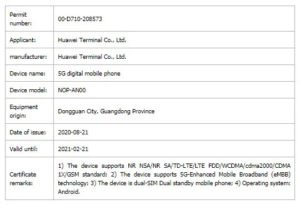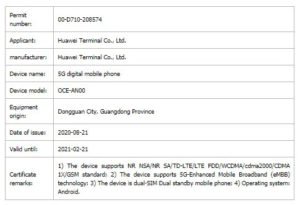 The TENNA listing does not reveal much else, except that the phones are going to have 5G capabilities and run on Android. While this is not much, it does show that we are very to the launch. We are really excited to see what Huawei does next.