Harmony OS (also known as Hongmeng OS in Chinese) is named after a character from Chinese mythology which meant breaking free from the chaos and starting something new from scratch. The development of the OS began in 2012 foresighting a ban from the US which happened in May of last year which restricted Huawei from using Google services on the official version of Android.
Three months later, on 9th August 2019, Richard Yu, Head of Huawei's consumer business group announced Harmony OS. Harmony OS can be adapted to different devices and uses according to the company. A smart display launched by Honor (Huawei's budget brand) in August last year, was the first device running Harmony OS.
Huawei's vision, for Harmony OS is "1+8+N". Within this, 'I' stands for mobile phone, which almost everyone reading this is familiar with, so it makes sense using mobile phones as a starting point. '8' stands for all the other devices we use on a daily basis such as laptops, tablets, smartwatches and 'N' is for the category of IoT, which Huawei has not been involved in, like smart lighting, fridges. Huawei's idea is to make all of these devices work together which as simple as it sounds, is far more difficult.
Harmony OS 2.0 which was launched on 10 September 2020 at the Huawei Developer Conference where they announced that the software could be run on Smart devices, in- car entertainment systems and did not postion Harmony OS as just a mobile OS.
The list of devices that will support Harmony OS 2.0:-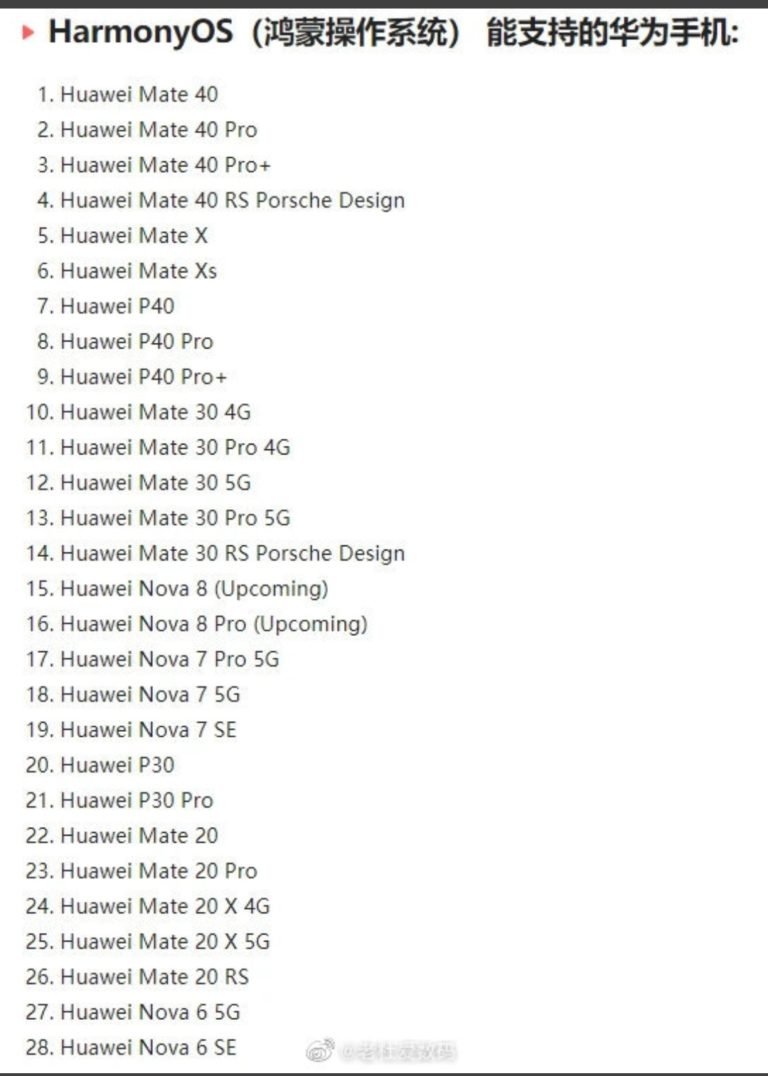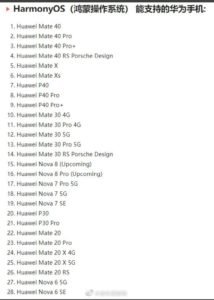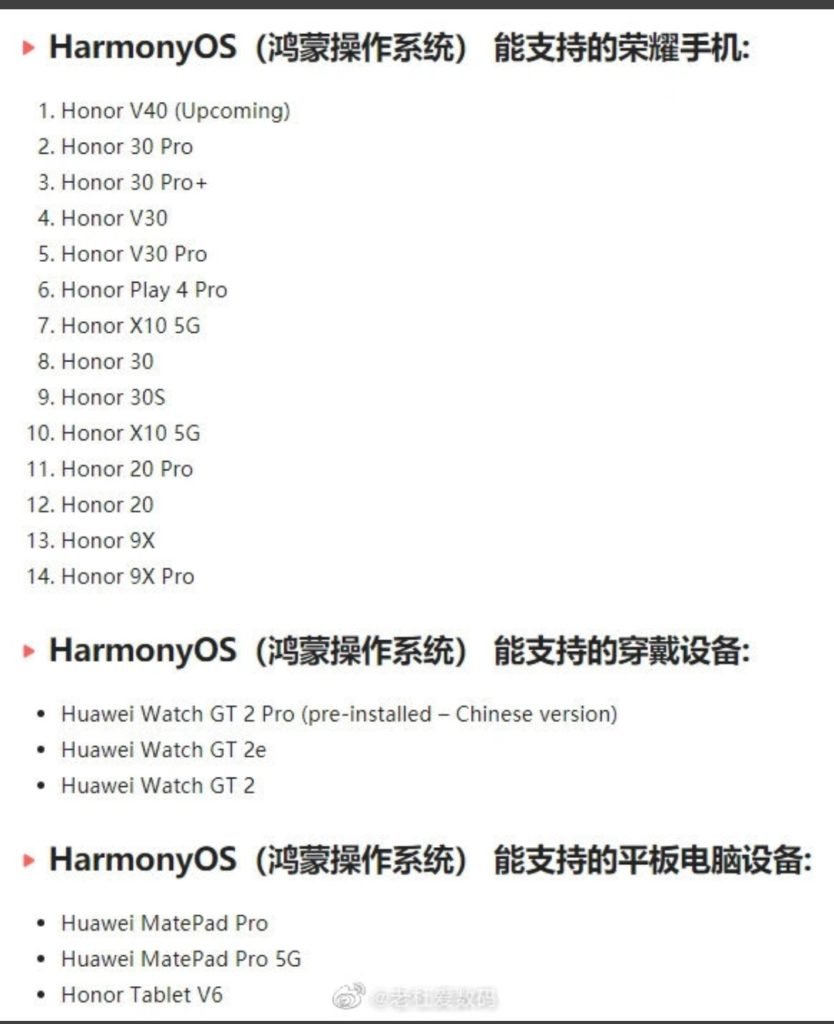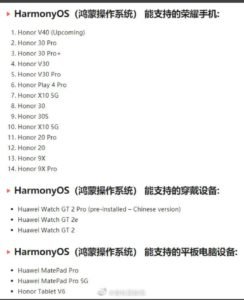 NOTE- Screenshots in these article have been used from Paras Guglani's Twitter handle, which he has obtained from Weibo.