Recently launched on PlayStation 5 and Xbox Series X|S, Hell Let Loose is the multiplayer tactical first-person shooter game. This got released much earlier for the PC players. The early access of this game got released in 2019 for Windows followed by the full version in July 2021. As Hell Let Loose is brand new for the PlayStation 5 players, they are having a hard time while using the in-game voice chat feature of Hell Let loose. If you are also facing a similar situation, continue reading this article till the end.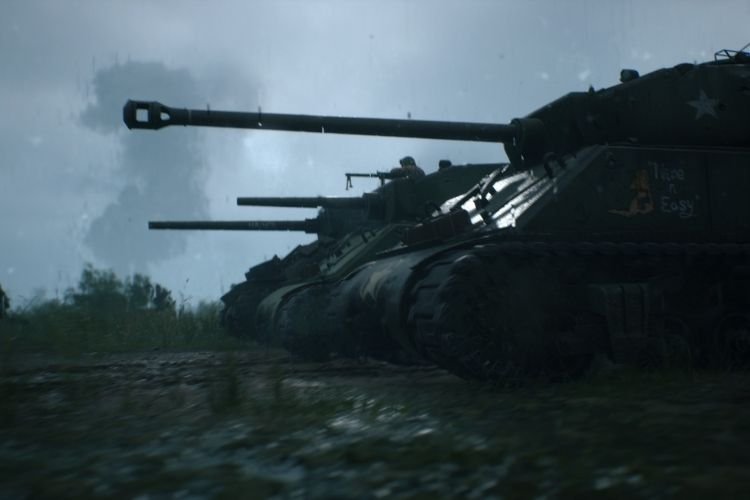 Set back in the era of World War 2, Hell Let Loose revolves around the Epic 50 vs 50 battles fought between Americans, Germans, and Soviets. You can choose any of the sides and master any role from the 14 different roles such as Officer, Medic, Machinegunner, Commander, Crewman, Sniper, etc. This game contains two distinct game modes, Offensive and Warfare. Coming back to the main topic, here is all the information you need to know about using the voice chat feature in Hell Let Loose. 
PS5: Hell Let Loose Voice Chat feature
When playing such a tactical multiplayer game as Hell Let Loose, the Voice chat feature can always turn the tables. As this game has just launched on PlayStation 5, many players are not aware that, how can they use the Voice Chat feature. At the same time, using the voice chat feature is quite an easy process. 
Just press the L1 button on your PS5 controller and you will be able to see the option of using radio. This radio is nothing but the Voice chat feature only. The voice chat feature includes two variations. First is the Proximity chat. In this feature, only people around you can hear your voice, or say, you can hear the voice of only those soldiers, who are around you. On the other hand, there is a Unit Radio. In this feature, you will be able to hear and communicate to your Unit (or Squad) only. Gradually, if you become a unit Commander in the game, you will see more options to communicate in this window only.
You can also control the volume of Voice chat by going to Options > Audio. However, you can also mute some of your unit members. If you would like to know-how, you can read the detailed article we have written on this topic by heading here.