NBA 2K22 is the latest entry in the NBA 2K series of games from the developer, Visual Concepts. The NBA 2K series of games are the most popular basketball games in the world. Likewise, the series gets a new entry every year with updates & changes in the roster, graphics, season, modes, etc. NBA 2K22 features new changes in gameplay, MyCareer, MyTeam, Seasons, New City, and also New Neighborhood.
NBA 2K22 Editions
The game is now available in three editions in digital and physical formats. They are:- Standard Edition, a Cross-Gen Digital Bundle Edition, and a special NBA 75th Anniversary Edition. All the editions also come with different player covers.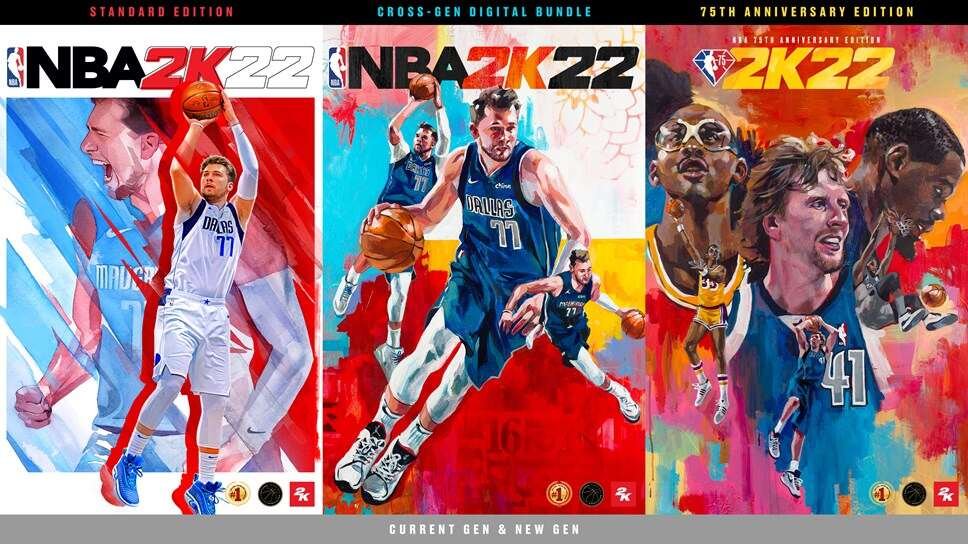 There are many basketball fans and fans of sports games in general who love the NBA 2K games. The main attraction of these games is their graphics and gameplay physics that accurately simulate a real basketball game.
If you're a fan of the NBA 2K series and playing NBA 2K22 or planning to get the game. This article is a guide on if and how you can transfer VC from NBA 2K21 to NBA 2K22.
Can you transfer VC from NBA 2K21 to NBA 2K22?
The official answer from the developers is no, NBA 2K22 does not support the transfer of leftover VC in your game wallet from the previous game, NBA 2K21. Likewise, all the different entries in the 2K series do not support the transfer of VC between them.
However, players can retain the VC in their game wallet from one generation of a console to another generation. It means that the VC is shareable cross-gen. For example, your VC in NBA 2K22 PS4 version is accessible in the PS5 version of the game.                        
That may be the case for cross-gen but the sharing of VC is not applicable cross-platform. The VC across different platforms is not shareable between them. This means that players cannot access their VC in the PlayStation 5 version of the game on the Xbox Series X|S console.
NBA 2K22 is now available on Microsoft Windows, PlayStation 4, PlayStation 5, Xbox Series X|S, Xbox One, and also on Nintendo Switch.
Read more on NBA 2K22 fixes here