Bluestacks is an amazing emulator that has a huge range of compatibility with android games. One such game is Cookie Run: Kingdom. It is a role-playing game in the world of cookies. You along with recognizable cookie friends like GingerBrave can explore the kingdom. Participate in battles to receive gems and other resources. This article will help you get Cookie Run on Bluestacks.
Cookie Run has become quite a popular game on both mobile and emulator. This RPG game has all the capabilities of becoming a top-grossing game. It has incorporated the real-time combat with players and the strategic kingdom-building aspect of games like Clash of Clans. You can also enjoy the story to uncover the dark past of the Cookie Kingdom.
Get Cookie Run Kingdom on Bluestacks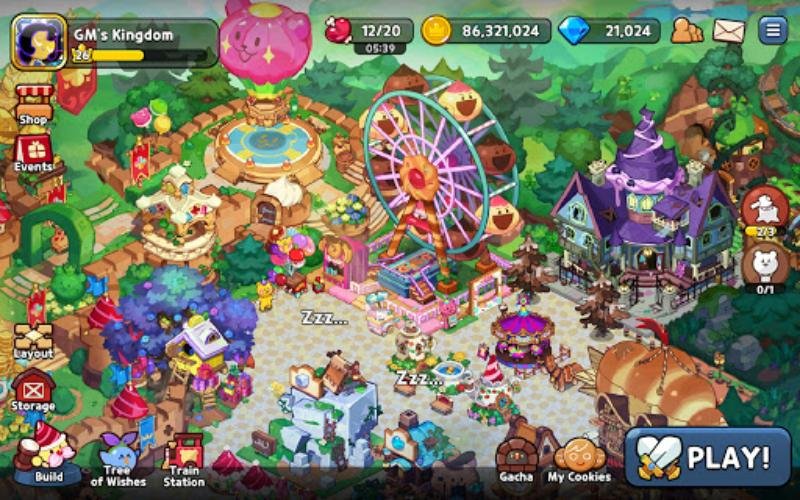 You can easily install the game on the emulator. Just follow the steps mentioned below.
If you don't have Bluestacks installed, head over to the official website and get the emulator.
Once you have Bluestacks installed on your system, it's time to get the game.
Launch the Bluestacks emulator.
On the top-right corner, you will find a search bar.
Type Cookie Run
From the list displayed, click on the Cookie Run Kingdom to install it on the virtual environment.
Once you have it on the system, open the game and fulfill the necessary steps.
You need to sign up using email or social media website.
You also have to allow the storage permissions and enter the age for verification.
There are lots of benefits of using Bluestacks. You can utilize the key mapping feature to allocate the in-game operations. You can also enable the Bluestacks instance manager. This will allow you to access the multiple instances of the game to execute simultaneously. This way, you can recruit the different characters easily.
These are some of the benefits of using Bluestacks. By this method, you can get the game in no time at all. Go and enjoy the game!