Xbox is a video gaming brand that has been created and owned by Microsoft. With the release of the original Xbox console in November 2001, the brand was released in the United States for the first time. After the Atari Jaguar was discontinued in 1996, the original unit was the first video game console sold by an American company. Even after several upgrades, some games continue to face errors when played on any gen of Xbox. The Modern Warfare is facing 'dev error 6034' on Xbox One. If you too are facing this error, we have some guidelines in this blog that will help you fix it!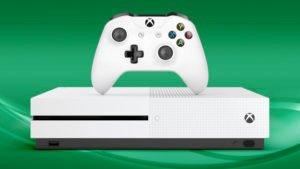 About Xbox One
The Xbox One was released in North America on November 22, 2013, as the successor to the Xbox 360. As part of the eighth generation of video game consoles, the Xbox One competes with Sony's PlayStation 4 and Nintendo's Wii U and Switch.
The Xbox One focuses on internet-based functionality, such as the ability to capture and stream gameplay and integrate with a set-top box to watch cable or satellite TV via the console through an improved guide interface and Kinect-based voice control.
What is the 'dev error 6034' on Xbox One?
Many games on this Xbox One console are facing errors which they otherwise don't on other consoles of gaming devices.
Call of Duty: Modern Warfare is facing this error on Xbox One which means there is unreadable and corrupted data in the game. In some cases, it is network connection-related.
This error also causes consequent errors in the game, resulting in the crashing of the game.
How to fix the 'dev 6034' on Xbox One?
Although there is no patch released for this error, we have some fixes which will help you resolve the issue at your end.
Method 1 Remove multiplayer game packs
Many users reported that removing the multiplayer game packs helped in fixing the dev 6034 on their Xbox's.
At first, pick Call of Duty: Modern Warfare on your Xbox. Choose Manage game and add-ons from the menu.

Choose Call of Duty: Modern Warfare as your game. (You will need to pick Manage installation on External drive as well).

Scroll down and uncheck the MP2 Pack and Multiplayer Pack 3 options. Then click on the Save changes button.

Finally, restart your Xbox and check if Warzone is working now.
Method 2 Reinstall the Game
This is a simple solution and solves the issue most of the time.
Go to the settings of COD: The Warzone.

Select the 'uninstall' option.

Then go to the official website of the game and Xbox One to download and install the game on the console again.
These 2 easy methods should have helped you fix the dev error on Xbox One. However, if you are still facing this issue, we would recommend you to contact the customer support of Xbox and the game.