The advancement in technology has not only brought people closer, but also devices. People have the ability to access devices on other devices, like accessing your phones on your computer or your computer on your TV. In this article, we will learn how to message with PlayStation phone app on PS4. Here is everything you need to know: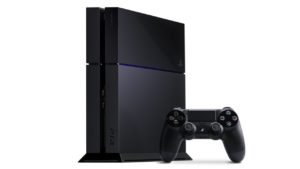 With the release of its successor, the Sony Playstation 4 might seem like it's out of the game, but that couldn't be far from the truth. The stocking issue surrounding the PS5, coupled with the release of titles and services on the platform has helped the Sony Playstation 4 relevant. In fact, the console still happens to be a fan favourite.
Here are the steps you need to follow in order to message with PlayStation phone app on PS4:
Open up your phone, and head to the application store.
Here, search for the Playstation App.
Proceed to download said app.
Sign in with the email used for your Playstation account
Now, in the app, press the Playstation icon
You will find the option to download the Messages app. However, the app is expected to be integrated into the Playstation app soon.
In the Messages app, select the user you want to message. The interface should be like any other chatting app.
Read more about PS4 here: