Stardew Valley allows players multiple ways to expand their territory and earn money to acquire resources and take part in many activities in the game. There are plenty of items that can be sold in lucrative amounts. To make the most out of your playthrough, it is important that you carefully assess which items can be beneficial for you and truffle oil is among them that is highly sought out in the market. It can be created with the help of pigs and in this article, we'll be talking about how you can create truffle oil and sell it for the highest amount in Stardew Valley. Continue reading the article to know more about the game and how to make truffle oil in Stardew Valley.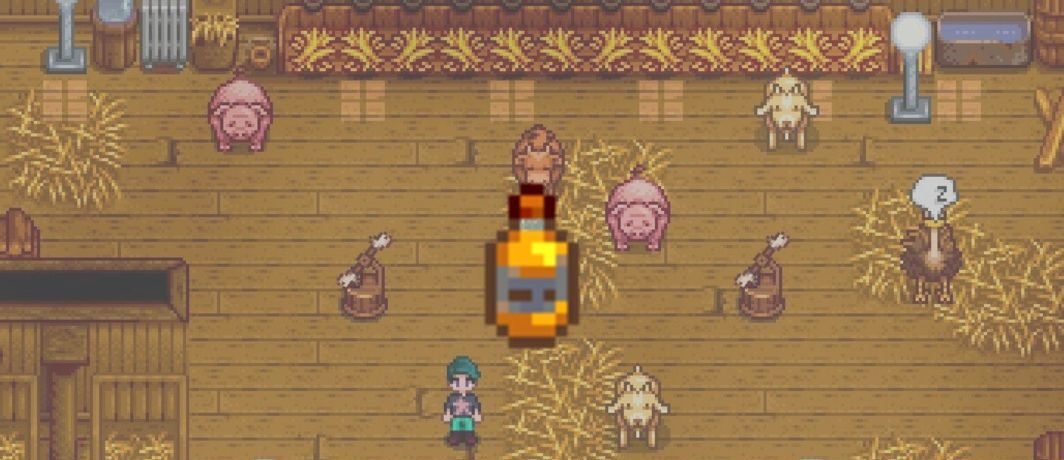 About truffle oil in Stardew Valley
Truffle oil is one of the most notorious items that can be sold for a handsome amount and the refinement process of making one is very simple. In order to do this, you need a truffle and an oil maker. One thing that's very reassuring in the game is that the quality of the truffle won't have any effect on the price as all truffle oil will sell for 1,065g. If the player has the artisan profession, the price can significantly increase up to 1,491g thereby bumping up the selling price by 40%.
Another reason why you'll require truffle oil is for the Mayor's need quest that'll award you with 750g and one friendship heart. It can also be given to the community center to complete the Artisian bundle in the pantry.
Purchase Pigs in Stardew Valley
There's no truffle oil without pigs and they are mandatory if you wish to make truffle oil as they are the only animals that forage for them. You can purchase pigs from Marnie's Branch after you get a Deluxe Barn. You can get a pig for 16,000g if you have a deluxe barn. Once you have purchased pigs, they will be able to forage truffles while they are outside.
How to make truffle oils
Before we get into making truffle oil, you must secure the following materials. Here are some of the materials that you need.
20x Hardwood
50x Slime
1x Gold Bar
Once you're done gathering materials, it's time for you to assemble them. To create truffle oils, simply head towards a truffle and interact with the oil maker, and it will place the truffle inside. Keep in mind that it takes a total of six hours in-game to create one truffle oil.
We hope that you enjoyed reading this article, stay tuned for more updates about Stardew Valley, news, guides, and other stuff at Digistatement.