In Tower of Fantasy, you will come across a lot of unique stuff, and one among all those stuff is the Black Moss. Before getting to know about where to find Black Moss in Tower of Fantasy, first let's discuss what actually this Black Moss is. Black Moss is a bush, which is present among the other bushes but can be identified distinctly. Secondly, don't get confused by the name since instead of black (which the name suggests), it is green in color. It is not so rare, yet not so common to be found easily. In this article, we have covered all the details regarding how to get Black Moss in Tower of Fantasy.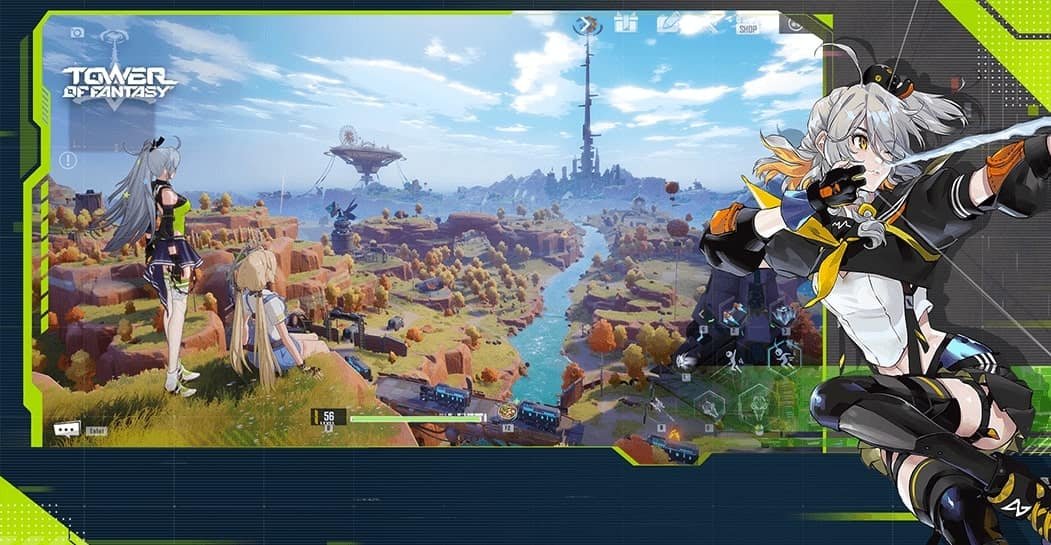 How to get Black Moss in Tower Of Fantasy?
This special bush named the Black Moss can only be found in a region named the Crown Region. Inside the Crown Region, you can explore various areas such as the Forgotten Land, the Goldrush Mountain, and the Miner's Camp. You will be able to find the Black Moss in the second Chapter of Tower of Fantasy.
You might be wondering about what is so special about this specific bush that makes it stand out from all the other bushes, and its actual use. The Black Moss can be used in a few recipes, and you can also make your own recipe in the game. You also get an option to consume the Black Moss, or you can use it as an ingredient in a recipe.
If you will consume the Black Moss directly, then you will be able to increase your Satiety Level by 2, while simultaneously restoring 4% of your HP. Thus, if you want to increase characteristic levels for a while, then you can try to consume the Black Moss.
On the other hand, if you are planning to use Black Moss as an ingredient, then you can do so by using Black Moss to prepare the Black Moss Soup. The ingredients of the Black Moss Soup are given below:
Black Moss – X2
Lettuce – X2
Black Moss Soup has certain advantages of its own. These advantages include a sudden increase of Satiety Level to 8% along with restoration of 13% of HP.
Now you know how to get Black Moss in Tower of Fantasy, and thus you will be able to make delicious soup which will also help you in giving a sudden health boost. Keep following DigiStatement for all the latest gaming-related updates.