Ninja Kiwi's golden goose, Bloons TD6, continues to thrive and takes in more players with each major update. Launched back in 2018, it's still going pretty strong, all thanks to the developers releasing regular content drops and the community being patient enough with them. Now, since the game has become pretty big over the years, there are many things that newcomers may lack knowledge of. Let's take getting all the secret achievements in Bloons TD6, for example.
If you didn't know, secret achievements are actually called Hidden Achievements in Bloons TD6. Right now, at the time of publishing this article, there are currently 12 Hidden Achievements available in the game. Some can be hard to complete, while others are pretty easy. And so, here's a guide to help you get all those 12 Secret/Hidden Achievements in Bloons TD6.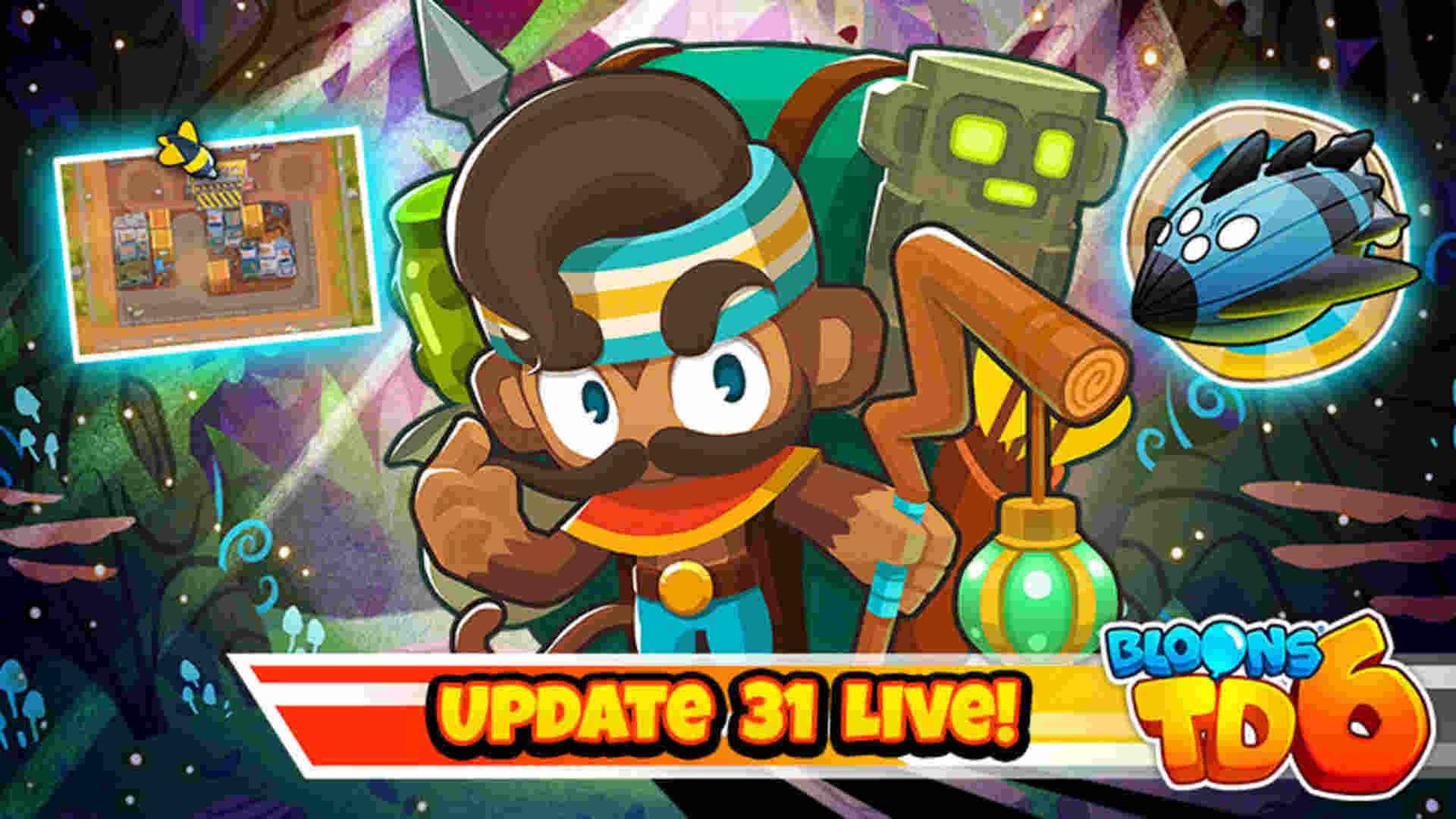 How to get all secret achievements in Bloons TD6 (BTD6)
1) 2TC –

To get this achievement, players need to use only two monkey towers on the CHIMPS difficulty. Not only use, but win too.
Introduced in Version 10.0, to get this achievement, players will need to equip Pat Fusty and win 10 games with him. One of the best strategies to get this achievement is to play these 10 games in Deflation mode with Pat.
Use a Bloon Master Alchemist to pop as many bloons as possible before Round 100. Remember, you need to have done more than 900,000 damage in a single game using the Alchemist to unlock this achievement.
4) Strangely Adorable –

For this one, all you need to do is build a Vengeful True Son God along with a level 20 Adora in range. When she is level 20, she will transform into her vengeful vision, thus completing the achievement. If you are in a co-op and another player completes the requirement, then you and others will get the rewards too.
5) Josh's Constant –
For Josh's Constant achievement, you will need to beat the CHIMPS mode on an expert map using only one Spike Factory, which should be more or equal to $40,870. Players can use one non-discounted 0-2-5 Perma Spike to complete this achievement too.
6) Golden Ticket –
First and foremost, you need to be in Candy Falls to complete this achievement. In there, there are eight hidden monkeys, which can be revealed with a tap. But they need to be tapped in the correct sequence. Here's the correct sequence of tapping –
1) The top right corner of the map
2) The door on the house
3) The base of the chocolate waterfall
4) The top left corner of the map
5) The right side of the low part of the track overhanging the chocolate river
6) The bottom right corner of the map
7) The water wheel
8) The bottom left corner of the map
7) Mo Heroes, Mo Problems –
Can be completed by doing an Odyssey on any difficulty, albeit without any heroes. Just go to the easiest Odyssey and use basic towers to beat the stage without bringing any heroes. It's literally one of the easiest achievements you can complete.
8) Chunky Monkeys –
Try deploying Pat Fusty and using that hero to complete 10 games on medium or higher difficulty. We want to clarify that using Pat Fusty is not mandatory at all for this achievement, as you can use Captain Churchill too. But this achievement overlaps with Big Bloons, so it's one of the best ways to kill two birds with one stone.
9) Stubborn Strategy –
This one is particularly grindy compared to others. Essentially, you need to beat/complete 100 games on maps that have removable obstacles without removing those obstacles. Try completing this achievement on beginner maps like Skates and The Cabin.
10) Bill Greates –
For this one, we recommend that you first get a total of at least $2,500,000 in cash in co-op. Once you reach that number, go ahead and donate or send $500,000 to any co-op partner in a single transaction (since you can only send 20% of the cash you own to others). This one is also grindy but still takes less time than Stubborn Strategy.
11) Not Lacking Critical Information –
For this one, all you need to do is get 25,000 Critical Hits. Use Robo Monkey and its Tier 4 upgrade to gather those 25K Critical Hits quickly. You can also use other towers, but Robo is one of, if not the best, for this achievement.
12) Perfect Pragaon –
For the Perfect Paragon achievement, players only need to get a 100-degree Paragon. Navarch of the Seas, Ascended Shadow, and Apex Plasma Master are considered the best paragons for this achievement. Additionally, playing co-op with friends and focusing on one Paragon can also help in getting this achievement fast.
Well, now you know how to unlock all hidden achievements in Bloons TD6. For more guides as such, make sure to follow DigiStatement.
Also, read: Bloons TD 6 (BTD6): Legend of the Night Best Crosspath